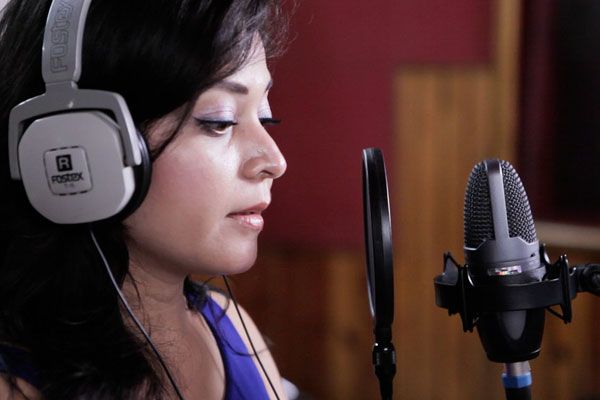 It's the dream of many to become a professional voice actor. Thanks to the broad reach of the internet, a number of professional voice artists are finding themselves in the spotlight more than they perhaps may have been only a few short years ago.
Recently Jess Harnell, a voice actor with an enormous list of voice roles to his name, including Pixar smash hits 'Up!' and 'Wall-E', opened himself up to interviewers about meeting his fans at Salt Lake Comic Con and reflecting on how far his voice talents have taken him.
Not many professional voice artists can say they have Disney characters and even theme park rides on their CV. As Jess points out to Deseret News, though, he wouldn't have been able to reach those heights if he didn't work incredibly hard at his craft and use his voice across numerous commercial opportunities.
"One thing led to another, and I just would be doing voices when I was singing commercials and they said, 'Oh my gosh, you've got a talent for this. You should look into it,'" Harnell says. Similar sentiments are echoed by numerous other voice actors in the industry.
Two other voice talents – Robert Pavlovich and Tom Alsip –recently highlighted the sheer amount of work that goes into becoming a professional voice actor in an ever-evolving industry. Nevertheless, the rewards for people willing to put the work in go far beyond exposure; it allows them to express themselves creatively, meet new people, provide their services to interesting projects, work in unique industries and much more besides.
How to hone your skills as a professional voice actor
At the same time, not many people may want to emulate the path of a Jess Harnell. Instead, most prefer to build a career and focus on exciting commercial projects, whether that's working on advertisements on radio and music streaming platforms, providing voice overs for training materials or becoming the recognized voice of a smartphone app.
Again, thanks to the reach of the internet, more opportunities are opening up for people looking to become professional voice over artists than ever before. At the same time, that makes competition fierce.
Here are some tips on breaking into the industry and building a reputation as a reliable and professional voice actor:
Be creative with your voice: Many voice actors often feel that the words 'professional' and 'commercial' equate to 'boring'. Work hard on a proficient, clear voice by all means, but don't eradicate local accents and dialects. Instead, build a wide-ranging demo reel of creative performances. Lots of campaigns can attract better engagement when local dialects are used, so embrace these nuances to have a better chance of landing more diverse voice over roles.
Be proficient in other languages: The openness of the World Wide Web has been incredibly beneficial to companies across all industries, allowing them to target new audiences in global territories. Voice actors who have experience in foreign languages and work to hone their accent and learn local quirks can open themselves to a huge range of targeted voice over opportunities, translation work and more. Get it right, and you can help commercial enterprises reach out to new international audiences.
Partner with the right agency: Professional voice acting goes beyond the vocals. Similarly, agencies are adapting to the changing needs of potential clients. They have to do more than supply the talent. They also work with actors to enhance and perfect their natural abilities, provide pristine recording conditions in specialist soundproofed environments, localise content to make it engaging and accurate for audiences and provide post-production services such as synchronization, splitting and mixing.
Working with the right agency not only opens you up to more commercial voice opportunities, but also helps artists discover themselves and excel in a highly competitive, creative industry.
Simon Luckhurst has 14 years' experience in audio production, localization and business ownership. He is also the owner of Voice Talent Online, a UK-based voice over agency that provides end-to-end voice over and audio localization.