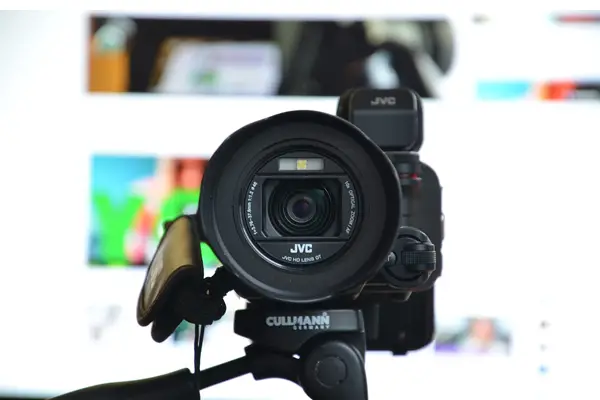 Self-tapes are becoming more and more popular and this is a great thing. It gives you the ability to apply for roles in different countries without even leaving your house, and can save you a lot of time and money that would be spent going to auditions. They save time for casting directors too and enable them to be able to shortlist before a face-to-face audition to ensure they are calling in the actors who are most suited.
Not everyone likes to record them however, but as with anything, the more you practice, the more confident you will become with it.
Here are 18 tips to help you to self-tape like a pro!
Follow Instructions Carefully.
As obvious as it may sound, it needs to be said. When I've cast for projects in the past, you'd be surprised at how many don't follow the instructions given, and if they can't follow instruction for a self-tape, the likelihood is that they won't be able to follow instruction on set. Also, if there's something specific that a casting director wants and you haven't included it, they simply don't have the time to be chasing it up.
Act Quick!
If you are asked for a self-tape, aim to have it sent off as quickly as possible, even if the deadline isn't for a while. Some people will close the casting if they have had enough tapes in, or have already seen someone who fits the role.
It's Fine to Use A Camera Phone.
The video and sound quality on camera phones these days are fantastic and they are so easy and simple to use. You can even use apps such as Splice or iMovie to edit and send straight from your phone too.
Use a Tripod. 
Invest in a tripod, or just lay the device on a flat surface but avoid hand held wherever possible.
Be Off- Book Wherever Possible.
It's fine to hold on to your script if needed but don't be tempted to look at it if you don't really need to. If the casting is urgent and you really have no time to learn it, hold the script up and away from your face so you are not dipping your head down to look at it.
Check your sound and Lighting.
Make sure you are heard clearly and that there are no distracting things going on in the background. You can use a separate microphone if you like but it's not normally needed if you make sure you are close enough to your phone. Play around with the lighting before you start and check that you are seen clearly. Avoid light from above, below or from the back.  Try to eliminate any shadows.
Don't Film On Location.
I get why people want to do this, I really do- you want yours to stand out, to show that you are willing to go the extra mile and to help you to get into character but the truth is, it's about your acting an how well you fit the role. Filming on location will make it so much more difficult to achieve good sound and lighting and will be distracting. Stick to a plain background.
Put Thought Into Your Clothes. 
Wear something that reflects your role. There's no need to be in a full costume but show a glimpse of who your character is with the clothes that they wear. Also, avoid wearing the same color clothes as your background.
Get Your Framing Right.
Stick to a close up shot that is straight on- no arty shots. Keep it simple.
Ask a Friend To Read The Other Parts. 
They don't have to be an actor, but it helps if they are. If you don't have anyone to help, just leave a pause for the other lines and react as though they are being said- really visualize the other person in front of you.
Prepare and focus. 
Make sure you have taken the time to prepare your role and to focus just as if you were at a face to face audition.
Don't Look Directly Into The Camera.
Unless you are specifically asked to look into the lens, focus on a point that is just off camera.
Don't Read Stage Directions.
There's just no need and you would be breaking away from your character.
Don't Forget Your Intro.
Introduce yourself by stating your name and agency. Also include age if under 18 and any other information the casting director has asked for.
Re-record as needed. 
This is a huge plus point for self-tapes! If you are not happy with your take, you can re-record.
Send One Take.
Don't bombard them with various clips of you experimenting (unless they have asked for more than one take). Choose your best take and send that one.
Do Not Upload Publicly!
Don't upload it to social media or anywhere where it can be seen publicly. Be very careful here- the script is not your property and if you are careless with it, you are not likely to be booked by them now or in the future.
Send it off.
Follow instructions on how they would like to receive the clip but if no preference was given, make it as easy as possible for them by sending in a way where they won't have to download to see it. Good ways of sending are through web transfer services such as We Transfer, Hightail or Dropbox (all are available as phone apps). Vimeo is acceptable too as long as you have it on a private setting.
You weren't born to be ordinary… You were born to shine!
Eirian Cohen | "I help new actors to fly into the industry like silver bullets. What you believe, you will achieve" | Founder of Northern Star Acting and co-producer of ESG Media, LTD