Inside the Actors Studio, hosted by James Lipton, will celebrate reaching 250 episodes with a special 2-hour show on Wednesday, May 29th at 7p.m.

Lipton sits down for brand new interviews with former guests including Actors Studio alumnus Bradley Cooper, Robert DeNiro, Jennifer Lopez, Christopher Walken, Barbara Walters, Dave Chappelle, Jay Leno, Conan O'Brien, Ellen Burstyn and Spike Lee. Read more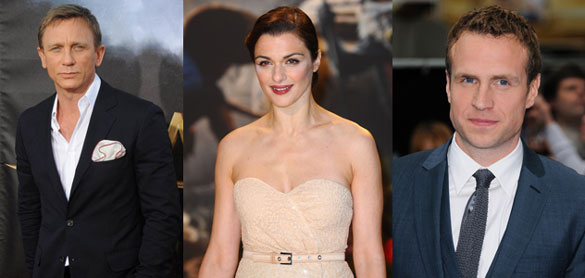 Daniel Craig, Rachel Weisz and Rafe Spall, will star on Broadway in Harold Pinter's Betrayal, directed by ten-time Tony Award-winner Mike Nichols.
Both Weisz and Spall will be making their Broadway debuts.
The show will begin performances on Tuesday, October 1st at the Barrymore Theatre (243 West 47th Street).  Opening night is Sunday, November 3rd.
It will run only 14 weeks, through January 5th, 2014. Read more
Anne Hathaway, Best Supporting Actress winner for Les Miserables

Oscar speech: "It came true. Thank you so much to the Academy for this and for nominating me with Helen Hunt, Jacki Weaver, Amy Adams and Sally Field. I look up to you all so much and it's just been such an honor. Thank you. There are so many people whose generosity and support is the reason I'm standing here right now. I must thank Hugh Jackman. Hugh, you're the best. The cast, the crew, especially Simon Hayes and the sound wizards. Congratulations on tonight, you guys.
The creative team behind Les Miserables, Cameron Mackintosh, Tom Hooper, from Working Title Eric Fellner, Tim Bevan, Debra Hayward. And from Universal, Ron Meyer, Donna Langley, and Adam Fogelson. Thank you guys for your faith and thank you for this opportunity. I have to thank my team—led by the lionhearted Suzan Bymel. Josh Lieberman, Mick Sullivan, Maha Dakhil… Please say I just said everyone. Josh Lieberman again, just to be safe. Stephen Huvane, Jason Sloane and special contributions by Frank Selvaggi and Kerry Wagner.
I want to thank my friends, especially the ones who are cheering from Crosby Street tonight. My family, who I'm so blessed to be a part of. My husband. By far and away, the greatest moment of my life is the one when you walked into it. I love you so much. And thank you for this. Here's hoping that someday in the not too distant future the misfortunes of Fantine will only be found in stories and never in real life. Thank you." Read more

What did you think of the Oscars last night? I liked them – first of all, they were a trillion times better than last years show. I don't remember laughing as much as I did this year. I thought Seth MacFarlane was a fine host. Was he great? No. But I didn't expect him to be. I went in with low expectations and he definitely exceeded them.
Overall, I thought it was a fun night. Totally didn't expect Ang Lee to win Best Director for Life of Pi or Argo for Best Film but that's why we watch, isn't it? And Ben Affleck's speech for Argo was the best of the night. Daniel Day-Lewis' speech for Best Actor was right behind him though.
Below are the list of winners.  Read more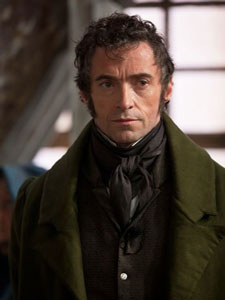 Even Oscar-nominated stars have audition mishaps.  Before auditioning for the film adaptation of Les Miserables in New York City, Hugh Jackman ran into some trouble while visiting his singing teacher, Joan Lader.
On the Tonight Show he explained, "When I do any singing audition, I go to my singing teacher first, so I went to Joan Lader, and I had a half-hour singing lesson just to get warmed up. And she said, 'You should ride your bike to get your breath going,' so I ride my bike to 16th Street and the audition is about 20 blocks down. And I remember pulling up in front of my singing teacher's building and I'm locking up the bike and you know when you just see someone a little dodgy, and they're looking at you and they know you know they're dodgy, and you're just looking? I'm doing the extra lock on my bike. I go into my singing lesson and I come back and the wheels have gone off my bike… I was like, 'No!'" Read more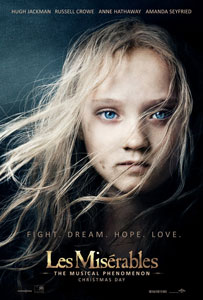 Les Miserables: Set against the backdrop of 19th-century France, Les Miserables tells an enthralling story of broken dreams and unrequited love, passion, sacrifice and redemption–a timeless testament to the survival of the human spirit. Hugh Jackman plays ex-prisoner Jean Valjean, hunted for decades by the ruthless policeman Javert (Russell Crowe) after he breaks parole. When Valjean agrees to care for factory worker Fantine's (Anne Hathaway) young daughter, Cosette, their lives change forever.
Director: Tom Hooper
Cast: Hugh Jackman, Russell Crowe, Anne Hathaway, Amanda Seyfried, Eddie Redmayne, Aaron Tveit, Samantha Barks, Helena Bonham Carter, Sacha Baron Cohen
Writers: William Nicholson, Alain Boublil, Claude-Michel Schönberg, Herbert Kretzmer
Click here for the screenplay to Les Miserables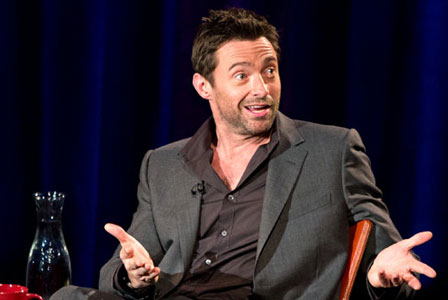 Oscar nominee Hugh Jackman returns to the Inside the Actors Studio for a second time on Wednesday, February 13th.
Host James Lipton picks up where they left off nine years ago, talking about the last decade of Jackman's career. In the episode, Jackman sings his "heart song" from "Happy Feet," performs a tap dance number, and shares some of his acting secrets.
Here are some quotes and 2 brief clips from the episode: Read more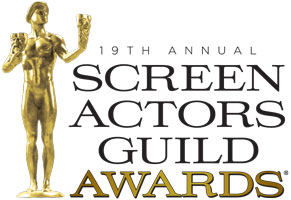 The list of actors that will be presenting at the 19th Annual Screen Actors Guild is growing.
Alan Arkin, Jessica Chastain, Daniel Day-Lewis, Sally Field, John Goodman, Damian Lewis and Julianne Moore will be presenters at the 19th Annual Screen Actors Guild Awards®, Executive Producer Jeff Margolis announced today.
They join the already announced list of actors, that include Ben Affleck, Alec Baldwin, Bradley Cooper, Jeff Daniels, Viola Davis, Robert De Niro, Neil Patrick Harris, Anne Hathaway, SAG-AFTRA Co-President Ken Howard, Hugh Jackman, Nicole Kidman, Jennifer Lawrence, Julianna Margulies, Busy Philipps, SAG-AFTRA Co-President Roberta Reardon, Carl Reiner, Liev Schreiber, Taye Diggs, Justin Timberlake, Kerry Washington, Naomi Watts and Sigourney Weaver.
The ceremony Airing Sunday, January 27, 2013 on TNT & TBS at 8 p.m. (ET) / 5 p.m. (PT)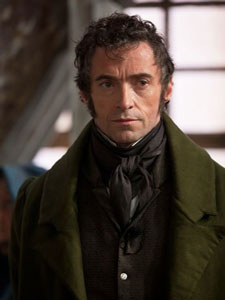 Even though Les Miserables is enjoying Oscar buzz, the road to making the film wasn't as glamorous.  All of the auditions were conducted in rundown studios.
The casting director for the film, Nina Gold, remembers, "You know, you've got Tap Dance 2 in one studio and Jujitsu 3 in the other studio, and Hugh Jackman and me and Tom [Hooper, the director] in the other one.  There's different dingy rooms all over the world, but they were all really, really repulsive."
The bright part of the process was when Jackman aced his audition.  Before hearing him sing, Gold admitted that she and Hooper were worried about finding someone to take on the celebrated role of Jean Valjean for the screen version of the musical. Read more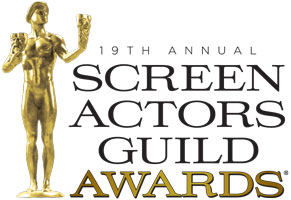 The Screen Actors Guild Awards have announced it's first couple of presenters for its 19th annual ceremony.
Bradley Cooper, Viola Davis, Anne Hathaway, Hugh Jackman, Jennifer Lawrence, Justin Timberlake and Sigourney Weaver will be presenters they announce today.
First-time SAG Awards nominee Bradley Cooper is recognized this year for his lead role in David O. Russell's "Silver Linings Playbook" and as a cast member in the film. In addition to "Playbook," Cooper had three other films in release in 2012: "The Words," "Hit and Run," and "The Place Beyond the Pines." In May, he'll be seen in "The Hangover Part III" and later this year will star opposite his "Playbook" co-star Jennifer Lawrence in the suspense drama "Serena." He'll also reunite with Russell to work on the director's film about the Abscam scandal, also starring Christian Bale. Read more