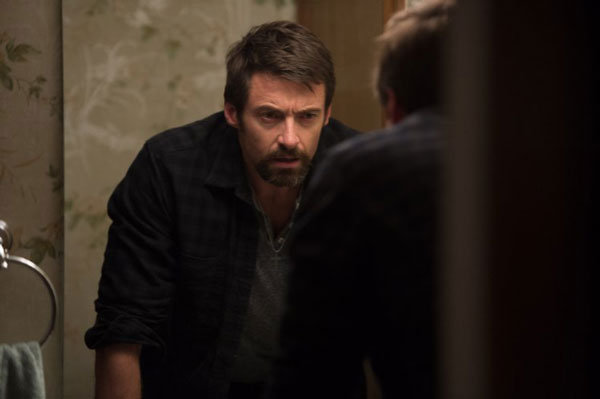 What's it like to be at the top of your game in Hollywood, but still feel like middle age is creeping in? That's exactly what Hugh Jackman is feeling at this moment even though he has another installment of X-Men on his production list.
He told The New York Times, "In a way, I still think of myself as young, and there's plenty of time to go, but then you realize that you're 45, 46, and the idea kicks in about taking big challenges in your life: If not now, when?"
That's why he's diving deep into his latest Broadway show, The River. He harkened back to classic actors like Paul Newman and Richard Burton as his inspiration for returning to the stage consistently over the years.
Jackman shared, "I also thought of Newman and Burton, how they kept going back to new plays to stay sharp. Burton even went into the original Equus on Broadway as a replacement actor, which is really rare for a star to do."
The Prisoners star is currently in previews at the Circle in the Square theater which only holds 650 seats. It's the smallest house he's played since his drama school days back in Australia.
"Being so close really requires you to be incredibly honest, because the audience can tell if you're 'acting,'" said Jackman. "But it goes both ways. The first play I ever saw on Broadway was Hughie starring Al Pacino [at Circle in the Square.] I got up at 5 a.m. to get tickets. And [my wife]Deb fell asleep 20 minutes into the play. Al had this long monologue where he was drunk, and I swear to God he was staring straight at Deb as he performed. He looked really pissed off."
The River is currently in previews and officially opens on Nov. 16. It is a limited engagement through Jan. 25, 2015.