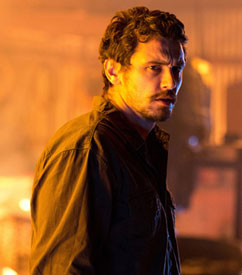 James Franco isn't your typical actor. He's one that marches to the beat of his own drum from independent films to big budget movies. The 35-year-old also teaches at the university level and is a published author.
His latest onscreen venture is playing a meth dealer in a small Southern town in Homefront. The role requires a darkness that Franco often explores. He talked to Reuters about why these type of characters appeal to him.
He said, "Villains can often be one note and I would say in that case, it's not fun to play the villain. It's fun to play the villain if he a) has dimension and b) the villain gets to do all the things in the movie that in life he would get punished for. In the movie, you're applauded for them if you do them with panache. And so that's why it's more fun to play the villain." Read more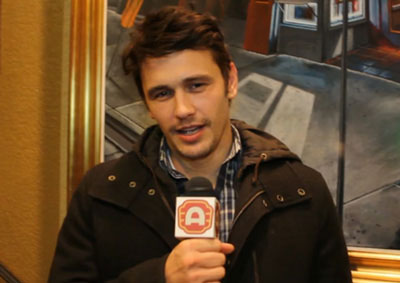 If you ever get a chance to go to the Alamo Drafthouse in Austin, TX you gotta go. It's a great theater and I love going there every year for SXSW.
One of the cool things about the theater are the videos they run before the movie. You might remember that last year they made a voice mail from an irate customer who was kicked out during a film because she was texting into a pre-show video.
Well, they have another cool one here with James Franco who was in town the other week for SXSW. "Look at this shit! We got hot dogs!"
Check it out below! Read more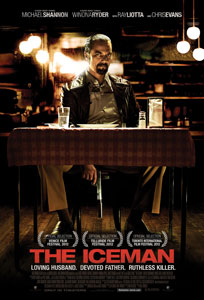 The Iceman: Inspired by actual events, The Iceman follows notorious contract killer Richard Kuklinski (Academy Award® nominee Michael Shannon) from his early days in the mob until his arrest for the murder of more than 100 men. Appearing to be living the American dream as a devoted husband and father; in reality Kuklinski was a ruthless killer-for-hire. When finally arrested in 1986, neither his wife nor daughters have any clue about his real profession. Co-starring Academy Award®  nominee Winona Ryder (Black Swan) and Chris Evans (Avengers, Captain America), The Iceman is directed by Ariel Vromen (Danika) from a script he wrote with Morgan Land (Rx). The IcemanMay 3, 2013.
Writer/Director: Ariel Vromen
Starring: Michael Shannon, Winona Ryder, James Franco, Ray Liotta, Chris Evans, David Schwimmer, Robert Davi and Danny Abeckaser
In Theaters: May 3rd  Read more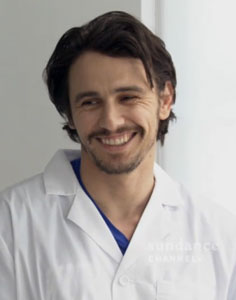 James Franco is known for mixing it up—for some time he was just as likely to appear in candid shots in a Columbia University classroom as he was to be shooting a part on General Hospital or appearing in a blockbuster like Rise of the Planet of the Apes.
"There's this public persona that's 'James Franco' that's half my creation but half of it isn't," the Oscar-nominated actor told The Los Angeles Times.  "Half of it's what other people write about me or how they perceive me."
Franco is also currently making a name for himself in the art industry, working on multimedia abstract pieces he says is "a way of using…an image that other people created and re-presenting it." Read more
Academy award winner James Franco is being sued by his former professor of New York University, José Angel Santana.  The multi-talented career student took a course, Directing the Actor, and after receiving a "D" informed the news outlet Showbiz411 back in 2010 that Santana was "awful." Adding that he only attended 12 out of the 14 classes.  "I didn't feel like I needed to waste my time with a bad teacher," the 127 hours actor noted.
Since sharing his opinion Franco was hit with a lawsuit by the former teacher who has cited defamation of character and is suing for unspecified monetary damages according to Daily Caller.  Santana revealed that he was let go from his position at the University for giving the Pineapple Express star a bad grade and has also sued the well known school for wrongful termination. Read more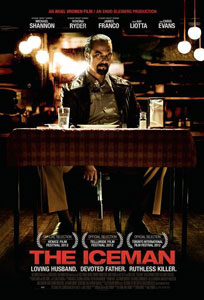 The Iceman follows Richard Kuklinski (Michael Shannon) from his early days in the mob until his arrest in 1986. Appearing to be living the American dream with his beautiful wife, Deborah Pellicotti (Winona Ryder) and their children, in reality he is a killer-for-hire able to keep his "job" hidden from his family. When he is finally arrested by the feds in 1986, neither his wife and daughters nor their neighbors have any clue that he is a murderer. Why did he do it and how did he get away with it for so long?
Cast: Michael Shannon, Winona Ryder, James Franco, Ray Liotta, Chris Evans, David Schwimmer
Director: Ariel Vromen
Coming Soon Read more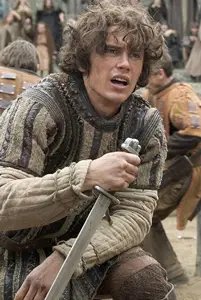 James Franco is an interesting nut to crack.  He's alternately wonderful (127 Hours) and infuriating (his stint as Oscars host, Your Highness, allegedly not really earning all the college degrees he seems to get every other month) to observe, and it's hard to decide whether I respect him as an artist or shrug off his efforts to become a pretentious renaissance man.
Still, one thing Franco is that's refreshing is honest.  He's also known to sometimes say negative things about projects he's involved with, which is no more evident than in article he penned for Newsweek in which he points to deciding to star in his 2006 film, Tristan & Isolde, as a mistake. 
Franco recalls that he wasn't passionate about the project to begin with, explaining, "I was an overzealous young actor and wanted to make great movies. I read the script and wasn't sure about it, but my acting teacher said it was a role that a young Brando or Olivier would do." Read more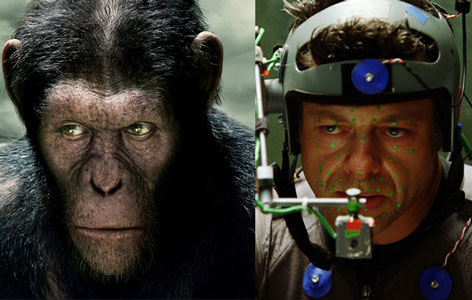 Count previous Oscar nominee James Franco as one of the many voices calling for the Oscars to recognize co-star Andy Serkis' spellbinding performance as Caesar in Rise of the Planet of the Apes. 
In a piece Franco penned for Deadline, Franco not only highlights the importance of performance capture to the future of filmmaking but praises Serkis for his groundbreaking work in the digital method.
Franco has the highest praise for his co-star, placing Serkis at the forefront of a new era of cinema.  He says, "There is also an acting revolution that has taken place.  Andy Serkis is the undisputed master of the newest kind of acting called 'performance capture,' and it is time that Serkis gets credit for the innovative artist that he is."  Read more
During a recent talk show appearance, James Franco revealed his plans to star in a behind-the-scenes documentary about his time on ABC soap opera General Hospital.
"It's part of a bigger thing. I have big plans for it," Franco told ABC late night host Jimmy Kimmel. "There's a movie that I've been working on with this great editor based on behind-the-scenes material that we're probably going to take to Sundance next year."
Franco stars in Rise of the Planet of the Apes, which opened in theaters last Friday, and was nominated for an Academy Award for his performance in last year's 127 Hours. He began his arc as serial killer Robert Frank on General Hospital in 2009 and will return to the daytime show in September.
"I've been on like three large arcs there, so I'm very friendly with them," said Franco about the show. "It is an outlet that I love because it's so unique. On a soap opera they have to generate a show every day, so they're dying for new concepts. It's a great place to go and collaborate."
It doesn't seem like anyone thought that the 2011 Oscars were entertaining, including co-host actor James Franco.
After maintaining his silence for several months after his… well, awkward hosting job with Anne Hathaway (and that's putting it mildly), the 127 Hours star has opened up about the experience to Playboy magazine.  USA Today has some of Franco's comments, and he's pointing his finger at the often-bashed writers of the Oscars.
"In the last week," says Franco, "When we really started focusing on the script for the live show and did a run-through, I said to the producer, 'I don't know why you hired me, because you haven't given me anything. I just don't think this stuff's going to be good.'"  Specifically, Franco says he wasn't happy about the cross-dressing bit with Franco as Marilyn Monroe. "I was so pissed about that I was deliberately going to fall onstage and hopefully my dress would fall off or something — they couldn't blame that on me; I was in high heels.  The plan had been that I was going to sing as Cher and then Cher was going to come out onstage; that got axed when Cher and the song from Burlesque weren't nominated. I told them, 'Look, this is the thing people are going to talk about, the images they will take away from the show.  I just didn't want to fight anymore, even when they said, 'You'll come out as Marilyn Monroe. It'll be funny.' Me in drag is not funny."
Read more