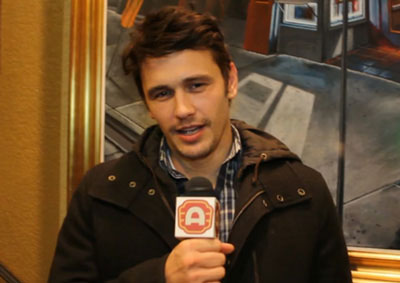 If you ever get a chance to go to the Alamo Drafthouse in Austin, TX you gotta go. It's a great theater and I love going there every year for SXSW.
One of the cool things about the theater are the videos they run before the movie. You might remember that last year they made a voice mail from an irate customer who was kicked out during a film because she was texting into a pre-show video.
Well, they have another cool one here with James Franco who was in town the other week for SXSW. "Look at this shit! We got hot dogs!"
Check it out below!