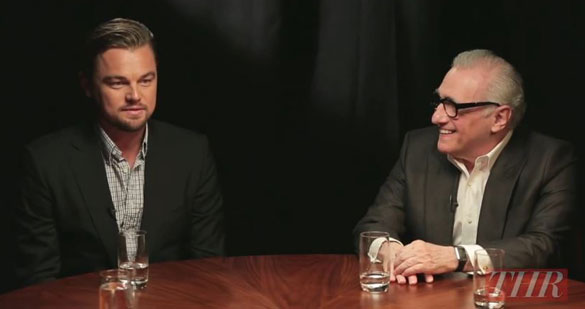 The Hollywood Reporter got Leonardo DiCaprio, Martin Scorsese, Jonah Hill and writer Terence Winter to talk about their new film, The Wolf of Wall Street.
DiCaprio and Hill are wonderful in the film and the more I think about it, the more it grows on me. You've never seen DiCaprio in a role like this and damn, does he knock it out of the park.
Scorsese and DiCaprio talk about how they first met, casting Jonah Hill, DiCaprio's 4-page monologues and more. The Director also talks about the advice he got from Steven Spielberg and if he ever gets nervous on-set.
Check it out! Read more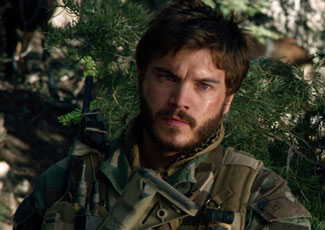 Sometimes actors dread auditions. For one actor, he had the opportunity to skip the audition under one condition…he had to work out. Emile Hirsch was cast in the Peter Berg-directed Lone Survivor as a Navy SEAL in Afghanistan, so the role required some rigorous gym time.
He said, "No audition other than the working out."
While that sounds pretty easy, it actually backfired on the 28-year-old actor.
"I gained weight for Prince Avalanche trying to get Lone Survivor," Hirsch said, "thinking that if I got really big that Pete would be impressed with my body."
He put on 20 pounds, but the director was not impressed at all. Read more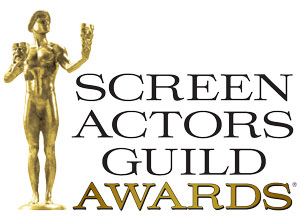 The 2oth Annual Screen Actors Guild Awards (next year, they'll be able to drink legally) were announced this morning and except for a few head-scratchers, the nominations were filled with who you'd expect.
First of all, I don't think the nominating committee got a chance to watch Martin Scorsese's The Wolf of Wall Street. If they had, Leonardo DiCaprio would definitely be on the Male Actor in a Leading Role list. Same goes for Jonah Hill. Both were excellent in the film.
Bruce Dern was nominated in the Male Actor in a Leading Role for his work in Nebraska. I thought he was fine but no where near as good as Oscar Issac in Inside Llewyn Davis. In the Supporting Actor category, Barkhad Abdi getting a nomination for his work in Captain Phillips is a nice gesture and all but come on. Didn't anyone see The Way, Way Back? Sam Rockwell killed it in his performance.
And giving the cast of Lee Daniels' The Butler a nomination for Outstanding Performance by a Cast is a complete joke. There were some fine performances in there, absolutely, but as whole? Not freaking way. Did they see John Cusack as Nixon?
The 20th Annual Screen Actors Guild Awards® will be simulcast live nationally on TNT and TBS on Saturday, Jan. 18, 2014 at 8 p.m. (ET)/5 p.m. (PT) from the Los Angeles Shrine Exposition Center.
Final voting information will be mailed via postcard on Monday, Dec. 16. The eligible SAG-AFTRA membership across the country, numbering approximately 100,000 actors, may vote on all categories. All votes must be received by noon on Friday, Jan. 17. Results will be tallied and sealed until the envelopes are opened by the presenters at the 20th Annual Screen Actors Guild Awards® ceremony on Jan. 18, 2014.
Check out the list below!  Read more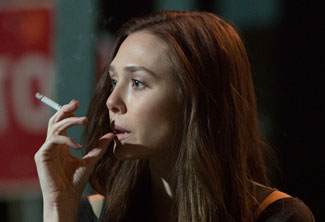 In the last few years, Elizabeth Olsen has become Hollywood's indie queen. With edgy roles in movies like Martha Marcy May Marlene and Silent House, the actress is not known for mainstream fare.
She talked to Moviefone about her new off-kilter role in Spike Lee's Oldboy and why she chose to work on such a bloody and shocking project with co-star Josh Brolin.
"My whole thing is — if someone sees a movie and it's some kind of dramatic type of film and it's not light fare — then people better walk away talking about what they just saw. If you do that, then that's enough for me," Olsen explained. "That's entertainment! If people are able to be surprised and shocked and horrified and mad then you're making them do something. They have to have an opinion. And I like that. I'd rather people hate something then have no opinion at all. That's more offensive to me." Read more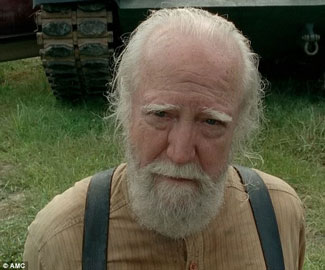 [Warning: Spoilers Ahead!]
For fans of AMC's The Walking Dead, the Season 4 midseason finale was a shocker last Sunday. The moral center of the zombie show, Hershel Greene was the final victim of The Governor after being held hostage in a failed coup over the prison.
Hershel's end was bloody, but for actor Scott Wilson, it was the end of a great run on the hit cable show. He talked to The Hollywood Reporter about how he sensed his character was about to meet his demise even before showrunner Scott Gimple gave him the news. Read more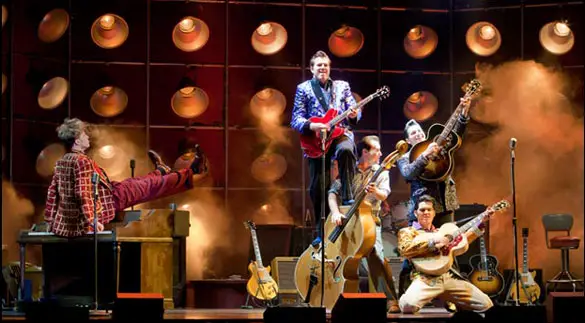 I love most anything from the 50's, especially the music. Growing up, I listened to Elvis and Jerry Lee Lewis, read their biographies and even grew to love that awful Lewis biopic, Great Balls of Fire, starring Dennis Quaid. And a couple years back, I even went to that grand mecca of rock and roll, Sun Studios in Memphis.
I loved – and still do love – the music so I'm not sure why, when I had the opportunity to see Million Dollar Quartet on Broadway a handful of times, I always decided to see another show. It won a Tony Award for Levi Kress who played Jerry Lee Lewis and was also nominated for Best Musical and Best Book of a Musical.  
After finally seeing the show last night at the San Diego Civic Theatre, I'm admitting that I'm a big dummy because the show is wonderful.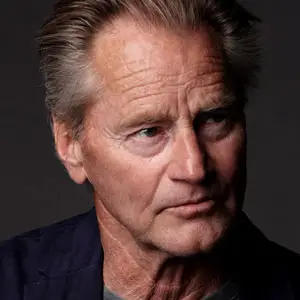 You really won't see Sam Shepard in a blockbuster movie (okay, he was in Stealth, but that's about it), so seeing Shepard's name in the credits of a film is probably a good indication that the movie is at least well-written.  That's because Shepard has always been as much of a writer as an actor and finds himself drawn to quality scripts. In a conversation with The Guardian, he talks about how he values the strength of a film script and why he primarily writes for theater these days.
Shepard admits that he chooses his roles based on how a character is written.  He explains, "I think it's based on the character. So many contemporary scripts are written by committee and they're pretty obviously written by committee. Within the first three to five pages, you can tell how many writers were on this sucker. If there's one writer, it's very distinct and usually they have a hold of something. The people I enjoy working with now are what they used to call 'auteurs': people who write their own material, then shoot it, and they're very rare. I mean, there's a handful of them." Read more

Harvey Weinstein practically wrote the book on modern award season campaigns, and starting this year he's embracing a new strategy to get SAG-AFTRA members talking about The Weinstein Company's films.
SAG-AFTRA members will get two free tickets to any of the company's films that are nominated for Screen Actors Guild Awards that happen to still be in theaters through a parternship with Fandango.  This means free movies for the 100,000+ members of the union and their dates of choice after nominations are announced on December 11.  This includes Philomena, currently in theaters, and upcoming The Weinstein Company releases Mandela: Long Walk to Freedom, August: Osage County and One Chance.  While members already have special screenings and screeners sent to them, this will allow to watch the movies in proper theaters. Read more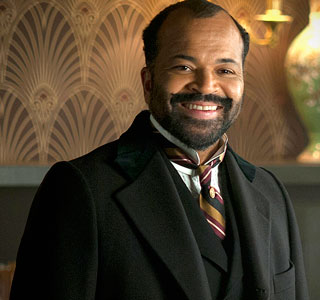 Jeffrey Wright has had a prolific 2013, appearing in Broken City, The Inevitable Defeat of Mister & Pete, A Single Shot, Only Lovers Left Alive, The Hunger Games: Catching Fire, and, of course, a brilliant season-long arc on HBO's Boardwalk Empire.  This comes off a period when Wright did not make many appearances in films (Wright did not appear in any films released in 2009 or 2010, and only supplied his voice to a film in 2012), especially after appearing in high profile roles previously.
In a conversation with The Associate Press, Wright spoke about why he's working more now, how he copes with not being considered a household name, and why he considers himself a struggling actor at times. Read more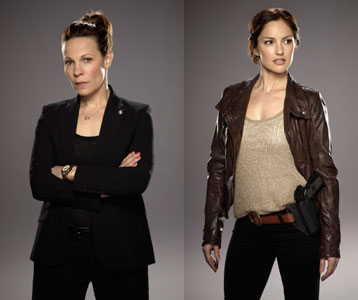 The new FOX show, Almost Human, was a hit right out of the gate. Thanks to Executive Producer J.J. Abrams and the chemistry between stars Karl Urban and Michael Ealy, the show is easily one of the best shows of the new fall season.
Lili Taylor and Minka Kelly, who also star on the show, recently had a conference call to chat about their characters, how they got their roles and working with all of the futuristic technology.
Almost Human airs on Mondays at 8/7c on FOX Read more