The New Doctor Who, Peter Capaldi, Reveals He Was the Only One Considered to Replace Matt Smith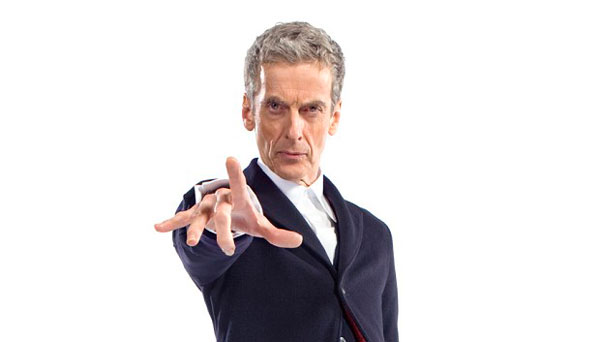 It was a passing of the guard in the Doctor Who franchise last year when Matt Smith decided to leave the iconic show. Replacing him was Scottish actor Peter Capaldi who stepped into the role for the current season.
The 56-year-old actor discussed with The New York Times about taking on the coveted role.
He said, "I never thought that I would be Doctor Who because it just seemed to me the show had nothing to do with me anymore. Even when I was playing Cardinal Richelieu in The Musketeers, often, the directors we had, they'd just come off Doctor Who. So I was always asking them: 'What was it like? What's going to be happening next season?' And one of them said that he thought Matt might be leaving, and I was in disbelief. I just didn't think that they would be going in this direction.
Capaldi was surprised they cast an older actor like himself, but he understood that each artist who has played Doctor Who has brought something different to the table.
"When I look it at now, obviously you'd have to have a contrast. You couldn't have another guy around Matt's age. It was wiser to be very different from what David [Tennant] and Matt had been doing," said Capaldi.
He was thrilled when he found out that showrunner Steven Moffat was considering him for the part.
"I had a call from my agent, and she said, 'How would you feel about being the new Doctor Who?' Which just made me laugh with joy, for about two minutes. What I didn't know was, I was the only one being auditioned," he revealed.
Capaldi believes it was his role as Malcolm Tucker from the show The Thick of It and the film In the Loop that sealed the deal for his Doctor Who role.
He said, "I suspect I wouldn't be Doctor Who if it hadn't been for Malcolm. I'd got into this groove of being a reasonably successful, very blessed actor, playing increasingly bland parts. Turning up in episodic television as the slightly untrustworthy doctor or shrink, or the M.P. with a gay secret. That was fine but quite dull. You get employed to do the thing that people think you can do. And then I met Armando Iannucci [creator of The Thick of It], and when I auditioned for him, I had been particularly fed up. I had an audition in the morning, for a little part in a sitcom on the BBC. I'd worked with everyone in the room, and I thought, 'Why am I sitting here, going on tape for all of you guys, to do this little part?' Which I didn't get. About an hour later, I went to meet Armando, to talk about The Thick of It, and I was like: 'You're supposed to be a comedy genius? Make me laugh.' It was lucky I just had the right attitude at that moment."
The rest they say is history. Capaldi's debut in Doctor Who premiered on BBC America last week.
http://www.dailyactor.com/wp-content/uploads/2016/02/Owen-Wilson.jpg
Owen Wilson on How He Started Acting, Trying "To Be Real" On-Screen and Choosing His Roles
"It's not enough just to be real; you have to try to make it interesting or entertaining" - Owen Wilson on Acting
http://www.dailyactor.com/actors-on-acting/owen-wilson-started-acting-real-on-screen/
http://www.dailyactor.com/wp-content/uploads/2016/02/John-Krasinski.jpg
John Krasinski on His Directing Debut, 'The Hollars', and How He'll Always Be an "Actor at Heart"
"To me, it's not about comedy or drama or genre, it's about, where's the good story?" - John Krasinski
http://www.dailyactor.com/actors-on-acting/john-krasinski-directing-debut-the-hollars-actor-at-heart/
http://www.dailyactor.com/wp-content/uploads/2016/02/david-harewood-supergirl.jpg
David Harewood on 'Supergirl' and How He Was "Struggling to Get a Handle" on His Character
Harewood reveals how he relates to the character and how he eventually got comfortable playing him.
http://www.dailyactor.com/actors-on-acting/david-harewood-supergirlstruggling-to-get-a-handle-on-his-character/
http://www.dailyactor.com/wp-content/uploads/2016/01/Jeff-Daniels.jpg
Jeff Daniels Remembers a Terrible Audition for a Diane Keaton Movie
One actor that knows the ups and downs of the audition process is Jeff Daniels.
http://www.dailyactor.com/actors-on-acting/jeff-daniels-terrible-audition-diane-keaton-movie/
http://www.dailyactor.com/wp-content/uploads/2016/02/Jennifer-Jason-Leigh-The-Hateful-Eight.jpg
Jennifer Jason Leigh on Her First-Ever Oscar Nomination: "It's kind of phenomenal"
"He knew that I could, in his words, 'act the … out of it' and I'm not afraid to take a risk in terms of acting" Jennifer Jason Leigh on Quentin Tarantino
http://www.dailyactor.com/actors-on-acting/jennifer-jason-leigh-oscar-nomination/