Mark Ruffalo on Playing a Superhero: "I'm interested in the whole mythology of it"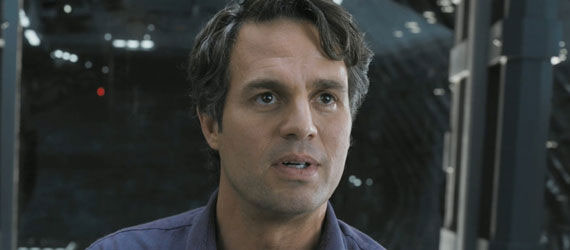 Mark Ruffalo might be on everyone's radar for his role as the Hulk in Marvel's Avengers franchise, but he's in theaters right now with a smaller film. Begin Again is an indie film with the 46-year-old actor playing a recently-fired record executive who comes across a broken-hearted musician played by Keira Knightley.
Ruffalo spoke with The Wall Street Journal about the film and his thoughts on the two main characters maintaining a platonic relationship in this very un-Hollywood ending to the story.
He shared, "I don't think I would have been interested in this movie if it turned another way. It makes it really oddly original and satisfying in that unsatisfying way. That was one of the things that was really appealing to me. There was some talk that it would go a different way. I was like, then it would become every lame, cheesy Hollywood version of a romantic comedy, which is rarely romantic and rarely comedic."
The film is directed by John Carney who also helmed Once. Ruffalo was such a fan of Carney's work that he even was inspired to make Begin Again into a Broadway show.
The Kids Are Alright star explained, "It just came to me last night. I was sitting there watching it last night and thought this would work on Broadway, gangbusters, and it would be a part I'd be interested in trying on Broadway. I want to get back on stage."
Before he makes it back to the stage, he has to complete the second Avengers movie in London. Being a part of an epic franchise is appealing, but so is playing a superhero.
"I'm interested in the whole mythology of it. I feel like it's become our modern mythology. I see we're working out a lot of things as a culture with this stuff. It's been interesting. And people's response to it, culturally speaking, is really interesting to me, sociologically speaking it's interesting to me. And it's nice to be part of a serial, this kind of thing that has a life already that you're sort of plugging into," Ruffalo said. "It has a syntax, it has ground rules, it has a continuity, it has expectations, but it also has a great deal of precedent information that you're allowed to play around with. It's really well-informed, and so you're building off of an enormous amount of really cool information."
Begin Again opened in theaters on June 27.
http://www.dailyactor.com/wp-content/uploads/2016/04/julia-louis-dreyfus-veep.jpg
Julia Louis-Dreyfus: "Opportunity for women in television has increased. It's because the landscape has widened"
"I did not come out of SNL as any kind of name. I didn't do anything particularly great when I was there. I didn't. It's fine. But I learned a tremendous amount."
http://www.dailyactor.com/actors-on-acting/julia-louis-dreyfus/
http://www.dailyactor.com/wp-content/uploads/2016/04/Tituss-Burgess-Unbreakable-Kimmy-Schmidt.jpg
Tituss Burgess on How He Landed His 'Unbreakable Kimmy Schmidt' Role
Burgess reveals how his role on 30 Rock led to 'Kimmy Schmidt' and whether or not he'd consider returning to Broadway.
http://www.dailyactor.com/actors-on-acting/tituss-burgess-unbreakable-kimmy-schmidt-role/
http://www.dailyactor.com/wp-content/uploads/2016/04/Christine-Baranski-The-Good-Wife.jpg
Christine Baranski on the End of 'The Good Wife' and Going Back to Theatre
The final episode of The Good Wife airs on May 8, and it's been several weeks since series star Christine Baranski shot the final episode with her co-stars. She spoke to The Hollywood Reporter about the end of the series she has spent the last seven years working on and what she plans to do […]
http://www.dailyactor.com/actors-on-acting/christine-baranski-the-good-wife-theatre/
http://www.dailyactor.com/wp-content/uploads/2016/04/jake-gyllenhaal-demolition.jpg
Jake Gyllenhaal on 'Demolition', Working with Chris Cooper and Directors Who Want Nothing to Do With Him
"I think storytelling is the most important part of movie-making over performance." - Jake Gyllenhaal
http://www.dailyactor.com/actors-on-acting/jake-gyllenhaal-demolition-chris-cooper/
http://www.dailyactor.com/wp-content/uploads/2016/04/don-cheadle-miles-davis.jpg
Don Cheadle: "Be scared. Be on the edge of your creativity"
"Be willing to fall flat on your face and be in an unknown place. If you're doing that, you're probably growing" - Don Cheadle
http://www.dailyactor.com/actors-on-acting/don-cheadle-scared-creativity/