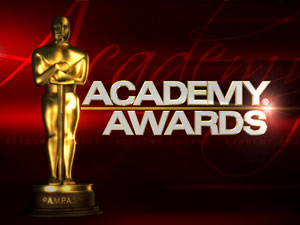 We all know that one of the perks of being a Hollywood star is that you get to go to some amazing parties which are usually thrown on someone else's dime.  Nothing seemingly wrong with that, huh?
Well, the Academy of Motion Picture Arts and Sciences is beginning to think otherwise, and according to The Hollywood Reporter the organization is planning to set restrictions for parties that happen during the Oscars voting period.
The issue is that the Academy is uncomfortable with parties during the voting period for the Oscars because in some cases — particularly this past year — they seem less "celebrations" and more "campaign parties."  For example, the article cites dueling parties for The Social Network and The King's Speech, two films that were jockeying for the Best Picture award that was eventually won by the latter.  Though many parties are typically thrown by the film's own studio, a more shady tactic is a party thrown by what the article calls a "third party endorser", in which a well-known star throws a party to "celebrate" a friend who just so happens to be in the Oscar race.  Apparently, Julia Roberts hosted a screening and party for Biutiful, and her good friend Javier Bardem ended up snagging a Best Actor nomination for what wasn't a very popular film.  There's possibly an connection that the Academy isn't comfortable with.
The Academy has long made various restrictions to limit "vote-buying": studios cannot lavish gifts on the voters, and they also are not allowed to directly mail any sort of campaign advertisement to a vote (hence all those "For Your Consideration" ads you see in trade magazines during award season — that's not direct mail!  Sneaky, sneaky…)  What the exact rules that will limit such parties aren't clear yet, but suffice to say Academy voters might have to find something else to do during their January evenings next year.