All the Musical Performances from the 2012 Tony Awards including 'Once,' 'Newsies,' and 'Porgy & Bess'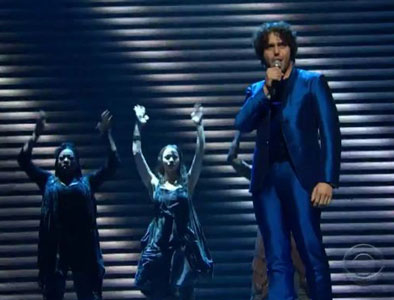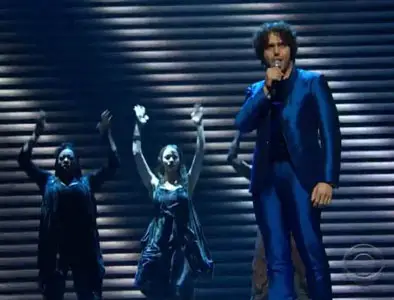 You want the musical numbers from last night's Tony Awards? Well, here they are!
From the opening numbers, Once, Porgy & Bess, Jesus Christ Superstar and Godspell. Yup, watch Godspell just to see the Corbin Bleu and the cast destroy their number. And I don't mean destroy in a good way.
Check 'em all out below!
Opening Number
Neil Patrick Harris' Opening Number
The Year in Plays
Once – Steve Kazee & Cristin Milioti
Jesus Christ Superstar – featuring Josh Young
Porgy & Bess – Audra McDonald, Norm Lewis and David Allen Grier
Nice Work If You Can Get It – Matthew Broderick & Kelli O'Hara
Jeremy Jordan, Andrew Keenan-Bolger and the cast of Newsies
Follies – Danny Burstein
Evita – Elena Roger & Ricky Martin
Raúl Esparza & The Cast Of Leap Of Faith
Cast Of Godspell featuring Corbin Bleu singing way, way off key
http://www.dailyactor.com/wp-content/uploads/2016/02/david-harewood-supergirl.jpg
David Harewood on 'Supergirl' and How He Was "Struggling to Get a Handle" on His Character
Harewood reveals how he relates to the character and how he eventually got comfortable playing him.
http://www.dailyactor.com/actors-on-acting/david-harewood-supergirlstruggling-to-get-a-handle-on-his-character/
http://www.dailyactor.com/wp-content/uploads/2016/01/Jeff-Daniels.jpg
Jeff Daniels Remembers a Terrible Audition for a Diane Keaton Movie
One actor that knows the ups and downs of the audition process is Jeff Daniels.
http://www.dailyactor.com/actors-on-acting/jeff-daniels-terrible-audition-diane-keaton-movie/
http://www.dailyactor.com/wp-content/uploads/2016/02/Jennifer-Jason-Leigh-The-Hateful-Eight.jpg
Jennifer Jason Leigh on Her First-Ever Oscar Nomination: "It's kind of phenomenal"
"He knew that I could, in his words, 'act the … out of it' and I'm not afraid to take a risk in terms of acting" Jennifer Jason Leigh on Quentin Tarantino
http://www.dailyactor.com/actors-on-acting/jennifer-jason-leigh-oscar-nomination/
http://www.dailyactor.com/wp-content/uploads/2016/02/Forest-Whitaker-Hughie-Broadway.jpg
Forest Whitaker on Making His Broadway Debut in 'Hughie': "His rhythms are starting to invade inside of me"
"I want to get better as an actor, to keep trying to work harder, trying to discover something different" - Forest Whitaker
http://www.dailyactor.com/actors-on-acting/forest-whitaker-broadway-debut-hughie/
http://www.dailyactor.com/wp-content/uploads/2016/02/alicia-Vikander-Ex-machina.jpg
Alicia Vikander on the Her First Trip to L.A. and the Acting Tip 'Ex-Machina' Director Alex Garland Gave Her
"You [get immersed in] a film and of course you think that that is it. And then you go away and you read a new script and you have a new crush" - Alicia Vikander
http://www.dailyactor.com/actors-on-acting/alicia-vikanderacting-tip-ex-machina-director-alex-garland-gave-her/