Robert Wagner Thinks "It's Very Difficult" for Young Actors Today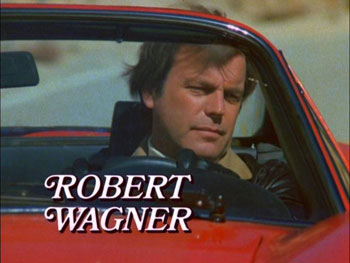 TV and film star Robert Wagner recently turned eighty-four, and though his output has slowed since he headlined television series in the 1960s and 1970s, he still remains popular for his large body of work and his scandalous past. Though much of it did not leak out until his 2008 autobiography, Wagner was a Hollywood ladies' man who romanced some of the most notable starlets of his era — including Joan Crawford, Elizabeth Taylor, and Anita Ekberg — and also faced controversy after the 1981 drowning death of his then-wife, Natalie Wood. In other words, Wagner would have been the focus of tabloid headlines if his glory days were today instead of decades ago. In fact, in an interview with Fox News to promote his new book You Must Remember This: Life and Style in Hollywood's Golden Age, Wagner spoke about why he thinks actors have it harder these days both professionally and personally.
Though few actors are nostalgic for the heavy-handed "contract player system" of previous decades, Wagner points out that it served as effective way for young actors to get regular work. He explains, "I think it's very difficult of young actors today. When I started Columbia had maybe 25 young people under contract. Warner's maybe had 50, Metro had 50. Fox had 40. There were all of these young actors in town trying desperately to get into the movies, trying to get under contract and have a studio groom them and put them in movies. Today for a young actor it's difficult. They have to find a manager or somebody who's going to be able to make a movie and that's difficult to do because of the financing, and taking a chance on a new actor, and then following that up with another actor. It's very, very difficult for these young actors today."
Of course, Wagner admits that the system also helped protect young actors from bad publicity. He recalls, "You were protected by people in the studio. You were not bombarded by paparazzi and people running after you, trying to get you in a compromising position, and if they did, sometimes it could be taken care of, sometimes it couldn't. It wasn't the intensity that it was now. You go outside with your kids and they're all over you. It's very difficult to go to the supermarket. When I was starting off I could go shopping, I could to to a supermarket, get my own clothes. I think it's very difficult for stars of today to do that."
http://www.dailyactor.com/wp-content/uploads/2015/09/Tom-Hardy-Legend.jpg
Tom Hardy on Playing Twins in 'Legend,' Being Seen as a Tough Guy, and Working with Philip Seymour Hoffman
Hardy speaks about why he challenged himself to play twins, what he thinks of his tough guy image, and working with the late Philip Seymour Hoffman, who directed him on stage.
http://www.dailyactor.com/actors-on-acting/tom-hardy-playing-twins-legend/
http://www.dailyactor.com/wp-content/uploads/2015/09/Emily-Blunt-Sicario.jpg
Emily Blunt on Action Movie Roles: "I think it's important to show different layers. Nobody is just tough, nobody is just vulnerable"
Emily Blunt touches upon why she has gotten into roles with an action bent and why she thinks there aren't more action movies with female leads
http://www.dailyactor.com/actors-on-acting/emily-blunt-sicario-acting-layers/
http://www.dailyactor.com/wp-content/uploads/2015/09/Jorja-Fox-CSI.jpg
Jorja Fox on Life After 'CSI': "I've always enjoyed not knowing exactly where the road leads"
"I think you kind of have to embrace the unknown if you're an actor." - Jorja Fox
http://www.dailyactor.com/actors-on-acting/jorja-fox-life-after-csi/
http://www.dailyactor.com/wp-content/uploads/2015/09/John-Turturro-Mia-Madre.jpg
John Turturro on the Life of an Actor: "It's a rough business. I wouldn't want my kids to do it"
"I am usually very well prepared. If you're a surgeon, you've got to know what you're going to take out today." - John Turturro
http://www.dailyactor.com/actors-on-acting/john-turturro-life-of-an-actor/
http://www.dailyactor.com/wp-content/uploads/2015/09/Matt-Damon-The-Martian.jpg
Matt Damon's Controversial Comments on Actors Keeping Their Real Lives a Mystery
"I think you're a better actor the less people know about you period. And sexuality is a huge part of that." - Matt Damon
http://www.dailyactor.com/actors-on-acting/matt-damon-actors-keeping-their-real-lives-a-mystery/