Want To Know How To Get What You Want In Life? Get Out of Your Own Way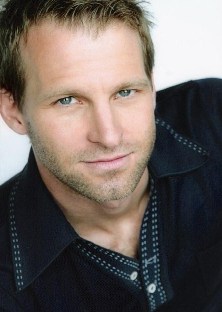 Written by Anthony Meindl
At the Democratic National Convention a couple weeks ago, Elizabeth Warren took Mitt Romney to task. She said, "Mitt Romney's the guy who said corporations are people. No, Governor Romney, corporations are not people. People have hearts, they have kids, they get jobs, they get sick, they cry, they dance. They live, they love, and they die. And that matters. That matters because we don't run this country for corporations, we run it for people."
Amen.
This speech made me think of the nature of service. And obviously, government officials and civil servants are elected by their constituents to serve.
But have we forgotten what that word means?
So much of what we mistake for service these days is generated from our own individual ego needs.
Service is not about exercising our own agenda. It's not forcing our ego demands on others. It's not about controlling or dominating or marginalizing.
To be in service is to be a conduit for something greater than ourselves. Something that serves all. An idea, an act, a gesture, a legislation. When we are actually, truly in service, what we provide helps all people. Not just people who support our ideologies.
Being in service is about being a channel.
I used to think that the people who really annoyed me in life were simply people who weren't "plugged in." I obviously was. What was wrong with them? (When I say plugged in, I mean to the creative matrix or infinite intelligence or source. Something greater than our individual selves.) But what I've come to realize is that we're all plugged in – but some of us just need to refine our bandwidth. We need to retune ourselves. Because we're not really getting the reception.
And how do we do that?
Get. Out. Of. The. Way.
You can't solve your problems at the level in which you created them! You have to become an open channel so that information you need that's greater than the problem can reveal itself to you. That is beyond the ego, which is what created the problem in the first place. You solve problems and overcome challenges by allowing a deeper understanding of how to overcome things in life become available to you.
This week, instead of forcing, controlling or exercising your point of view, what if you instead attempted to greet every situation, every circumstance with an inner mantra.
"How can I best be in service here?"
Watch what might happen.

Anthony Meindl is an award-winning writer, producer, director and actor whose first feature screenplay, THE WONDER GIRLS, was the Grand Prize Winning Feature Screenplay in the Slamdance Film Festival Screenplay Competition in 2007. Prior to this accomplishment, Meindl was responsible for the production of an array of award-winning projects. His background in acting, training, and performance has afforded him the opportunity to create what has become a thriving artist community in Los Angeles.
Check out Anthony's book, At Left Brain, Right Turn
http://www.dailyactor.com/wp-content/uploads/2015/03/steve-buscemi-boardwalk-empire.jpg
Steve Buscemi's "Ask Me Anything" Chat on Reddit: "I don't think you can point to any one character and say that that's 'me'"
"With any role I play, I only have myself" - Steve Buscemi
http://www.dailyactor.com/2015/03/steve-buscemi-ask-me-anything-chat-on-reddit/
http://www.dailyactor.com/wp-content/uploads/2015/03/sally-field-hello-my-name-is-doris.jpg
Sally Field On Improvisation, How She Chooses Her Roles and 'Hello, My Name is Doris'
"There's a dearth of roles for women. I turn down a lot of stuff because there's just nothing in it for me to do." – Sally Field Actress Sally Field put in an appearance at SXSW last week to promote her new film, Hello My Name is Doris. Michael Showalter has directed the movie […]
http://www.dailyactor.com/2015/03/sally-field-improvisation-roles-hello-my-name-is-doris/
http://www.dailyactor.com/wp-content/uploads/2015/03/Will-Ferrell-Get-Hard.jpg
Will Ferrell on His Comedy Roots, 'Get Hard' and His Favorite Roles to Play
Ferrell was on hand to take part in a Q&A and spoke more about how working with Hart came about. When asked if he chooses his projects based on who he wants to work with, or the script itself, Ferrell explained that each project was different.
http://www.dailyactor.com/2015/03/will-ferrell-on-his-comedy-roots-get-hard-and-his-favorite-roles-to-play/
http://www.dailyactor.com/wp-content/uploads/2015/03/daniel-dae-kim.jpg
Hawaii Five-0's Daniel Dae Kim Talks Directorial Debut: "The first day I had to yell action, it was kind of odd"
Hawaii Five-0's Daniel Dae Kim, who fans know best as Chin Ho Kelly, recently made his directorial debut on the CBS series. Kim shared his experience with The Hollywood Reporter, saying that his experience was "weird at first," as he had to direct his co-stars. "The first day I had to yell action, it was […]
http://www.dailyactor.com/2015/03/hawaii-five-0-daniel-dae-kim-directorial-debut/
http://www.dailyactor.com/wp-content/uploads/2015/03/Ellie-Kemper-Unbreakable-Kimmy-Schmidt.jpg
Ellie Kemper on 'Unbreakable Kimmy Schmidt', Doomsday Cults and Tina Fey
When Ellie Kemper joined The Office in season 5, her character Erin Hannon wasn't intended to be one of the show's primary characters. However, Kemper won producers over with her portrayal of the cheerful, naive receptionist and Erin was heavily featured in the series' final seasons. Her portrayal also impressed 30 Rock producers Tina Fey […]
http://www.dailyactor.com/2015/03/ellie-kemper-unbreakable-kimmy-schmidt-tina-fey/