Want To Know How To Get What You Want In Life? Get Out of Your Own Way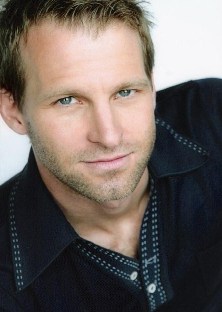 Written by Anthony Meindl
At the Democratic National Convention a couple weeks ago, Elizabeth Warren took Mitt Romney to task. She said, "Mitt Romney's the guy who said corporations are people. No, Governor Romney, corporations are not people. People have hearts, they have kids, they get jobs, they get sick, they cry, they dance. They live, they love, and they die. And that matters. That matters because we don't run this country for corporations, we run it for people."
Amen.
This speech made me think of the nature of service. And obviously, government officials and civil servants are elected by their constituents to serve.
But have we forgotten what that word means?
So much of what we mistake for service these days is generated from our own individual ego needs.
Service is not about exercising our own agenda. It's not forcing our ego demands on others. It's not about controlling or dominating or marginalizing.
To be in service is to be a conduit for something greater than ourselves. Something that serves all. An idea, an act, a gesture, a legislation. When we are actually, truly in service, what we provide helps all people. Not just people who support our ideologies.
Being in service is about being a channel.
I used to think that the people who really annoyed me in life were simply people who weren't "plugged in." I obviously was. What was wrong with them? (When I say plugged in, I mean to the creative matrix or infinite intelligence or source. Something greater than our individual selves.) But what I've come to realize is that we're all plugged in – but some of us just need to refine our bandwidth. We need to retune ourselves. Because we're not really getting the reception.
And how do we do that?
Get. Out. Of. The. Way.
You can't solve your problems at the level in which you created them! You have to become an open channel so that information you need that's greater than the problem can reveal itself to you. That is beyond the ego, which is what created the problem in the first place. You solve problems and overcome challenges by allowing a deeper understanding of how to overcome things in life become available to you.
This week, instead of forcing, controlling or exercising your point of view, what if you instead attempted to greet every situation, every circumstance with an inner mantra.
"How can I best be in service here?"
Watch what might happen.

Anthony Meindl is an award-winning writer, producer, director and actor whose first feature screenplay, THE WONDER GIRLS, was the Grand Prize Winning Feature Screenplay in the Slamdance Film Festival Screenplay Competition in 2007. Prior to this accomplishment, Meindl was responsible for the production of an array of award-winning projects. His background in acting, training, and performance has afforded him the opportunity to create what has become a thriving artist community in Los Angeles.
Check out Anthony's book, At Left Brain, Right Turn
Latest Videos
http://www.dailyactor.com/wp-content/uploads/2014/09/watch-david-mamet-in-the-1976-sh.jpg
Watch: David Mamet in the 1976 Short Documentary 'The Playwright Directs'
Though David Mamet is best known for his distinctive writing style in his scripts for the stage and screen, he has also directed theater and film. The 1976 short documentary titled The Playwright Directs depicts Mamet directing actors through several scenes at an almost frantic pace, dispensing pearls of wisdom throughout, like his thoughts on […]
http://www.dailyactor.com/2014/09/watch-david-mamet-1976-documentary-the-playwright-directs/
http://www.dailyactor.com/wp-content/uploads/2014/09/watch-marvels-agents-of-s-h-i-e.jpg
Watch: Marvel's Agents of S.H.I.E.L.D. Season 1 Bloopers
Forgetting lines? Corpsing? Delivering lines in Spanish? Unruly props? All in a day's work on the set of Marvel's Agents of S.H.I.E.L.D, apparently. Clark Gregg, Ming-Na Wen, and the rest of the cast find plenty of humor while playing super-serious secret agents in the Marvel Universe. While you're waiting for season 2 of the series […]
http://www.dailyactor.com/2014/09/watch-marvels-agents-of-s-h-i-e-l-d-season-1-bloopers/
http://www.dailyactor.com/wp-content/uploads/2014/09/audtion-tapes-robin-wright-and-h.jpg
Audition Tapes: Robin Wright and Haley Joel Osment Audition with Tom Hanks for 'Forrest Gump'
Check out Robin Wright auditioning for the role of Jenny from Forest Gump opposite Tom Hanks. Interestingly enough, Hanks doesn't quite have Gump's southern drawl down just yet while the other actors audition with him. In fact, Hanks would base Gump's voice on the voice of Michael Conner Humphreys, who played the young Forrest and […]
http://www.dailyactor.com/2014/09/audtion-tapes-robin-wright-haley-joel-osment-tom-hanks-forrest-gump/
http://www.dailyactor.com/wp-content/uploads/2014/08/bryan-cranston-emmy-award-speech.jpg
Watch: Bryan Cranston's Emmy Award Speech: "I love to act. It is a passion of mine and I will do it until my last breath."
The Emmy Awards weren't the most exciting awards show this year but with Bryan Cranston winning for Outstanding Actor in a Drama for Breaking Bad, we at least got to hear one heck of a fantastic acceptance speech. "I was a kid who always looked for the shortcut," he said. "I did happen to stumble […]
http://www.dailyactor.com/2014/08/watch-bryan-cranston-and-aaron-pauls-emmy-award-speeches/
http://www.dailyactor.com/wp-content/uploads/2014/08/audition-tapes-gerard-butler-aud.jpg
Audition Tapes: Gerard Butler Auditions for 'Dracula 2000′
Check out Gerard Butler auditioning for the role of Dracula in the movie, Dracula 2000. The film, about a group of thieves who break into a chamber expecting to find paintings, but instead find Dracula himself, also starred Christopher Plummer, Jonny Lee Miller and Nathan Fillion. Bulter has some sweet rock star hair, huh?
http://www.dailyactor.com/2014/08/audition-tapes-gerard-butler-dracula-2000/