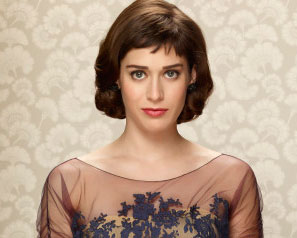 Here's a SAG Foundation Q & A with Lizzy Caplan where she talks about her new Showtime series, Masters of Sex.
In the interview, she talks about how she fought for the role of Virginia Johnson, why she waited so long for the part, shooting the pilot, nerves and more.
Masters of Sex stars Michael Sheen and Caplan as real-life pioneers of the science of human sexuality, William Masters and Virginia Johnson. The series chronicles their unusual lives, romance and unlikely pop culture trajectory.
Check it out below!