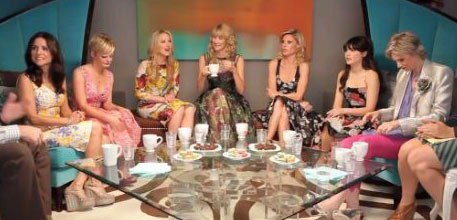 Rounding out the last bits of things I wanted to post while I was on vacation are these Hollywood Reporter videos. 
Every year, the magazine interviews a set of actors for their Emmy Roundtables videos. These are actors who have a great chance to get an Emmy nomination for their work for the previous TV season.
The interviews are always funny and full of interesting stories and these new videos are just that.
In this interview, THR talks with comedy actresses Zooey Deschanel, Julia Louis-Dreyfus, Christina Applegate, Laura Dern, Jane Lynch, Martha Plimpton and Julie Bowen.
Check it out below!