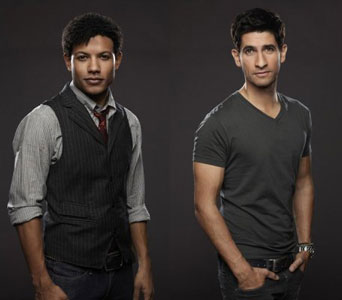 It was just reported that 2 series-regulars and 2 recurring actors were axed from NBC's Smash.
Let's get the semi-good news out of the way: Jamie Cepero the actor who plays Ellis, probably the most hated character on the show, is getting the boot. I say semi-good news because while I too despised him, it's always sad to hear an actor getting fired. I not only thought he was a badly written character but I just thought Cepero was an awful actor. Maybe in another role he'd be fine but Ellis certainly wasn't it.
The other causalities:
Raza Jaffery (Karen's cheating fiance Dev) and recurring actors Brian d'Arcy James (Debra Messing's husband) and Will Chase (Debra's sometime lover). 
All 3 of those guys are great actors and it's a shame they are being let go but I hope that new show-runner Josh Safran brings them back at some point.
via EW