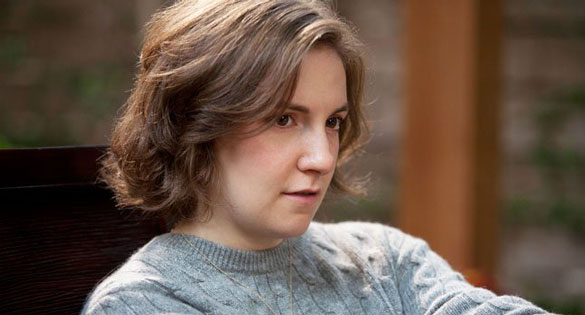 She's a showrunner, an Emmy winner and also a fired HBO employee. Yes, Lena Dunham lost a job just before her show Girls was picked up by the cable network.
In 2011, the 27-year-old star was working on the miniseries Mildred Pierce starring Kate Winslet when she was given the axe. She told Bill Simmons the story on his interview show, B.S. Report.
She shared, "I got fired off of the one day I did on (Mildred Pierce). "'Fired' might be [a]rough [word]but I got sweetly dismissed from the one day I acted on Mildred Pierce, the HBO miniseries…They told me it was a three-day shoot and halfway through the first day, they were like, 'We got what we needed!'"
Dunham admits that it was her own fault because she had trouble with her character's accent and did not rehearse the role enough to satisfy producers.
"I know I didn't do well because the producer of Mildred Pierce, Ilene Landress, now produces Girls and she said to me that she was auditioning extras in the basement to replace me because that's how bad I was," she said.
The good news is that it all worked out for Dunham who is currently in her third season on the HBO show. Just don't ask her to do an accent.
Via Variety