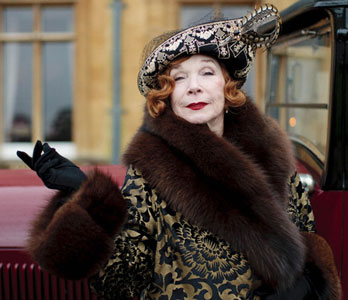 It's rare for a show biz legend like Shirley MacLaine to admit that they've never really known much about acting.  But after a career that began in the '50s, five Oscar nominations and one win, MacLaine is still professing that she's not really sure why she's been so successful.
"I don't know anything about acting.  Never have," the actress admitted in an interview with The New York Times.  MacLaine is able to keep busy because "I've learned as I've gotten older to not strive anymore.  That doesn't mean giving up.  It means surrendering to a more wise truth.  I don't plan anything.  I just sit down, and it all just happens.  I don't know if it's any good but that's the way I act too."
Although MacLaine confesses she doesn't prepare much for a role, she also noted that she is a little apprehensive about an upcoming role that might challenge her methods.  "I'm going into this picture [Elsa and Fred] with Christopher Plummer.  I have no idea what I'm going to do, I really don't," she said.  "Christopher and I have worked together before, so we're friends.  But I don't like leading out the actors and the director by being so prepared that I'd be thrown by their reality."
While MacLaine has recently shot a guest spot on PBS' famed series, Downton Abbey, the actress admitted she does miss performing in a theater.
"I do miss the stage.  There's nothing like it, nothing," the 78-year-old said.  "When I did my one-woman show and played the Palace and the Gershwin and all that, I did—what?—eight shows or maybe more a week.  Of course you can't do anything else, and you can't run quickly for a cab in the rain, and you can't have a drunken love affair.  You can't do any of that.  Because you've got to be perfectly healthy.  And I guess I value enjoying my life a little bit more than the discipline these days."
MacLaine will appear in the first episode of Downton Abbey's new season on Sunday, January 6.