In a recent promotional spot for Microsoft search engine Bing, Glee star Matthew Morrison talked about the road to television stardom and his real-life supporting cast of friends and family.
While Morrison was attending high school at the Orange County High School of the Arts, school president Dr. Ralph Opacic "made it real clear to me that I had something special and I should continue on with the arts," says the 32-year-old actor, who was undecided between theater and soccer at the time.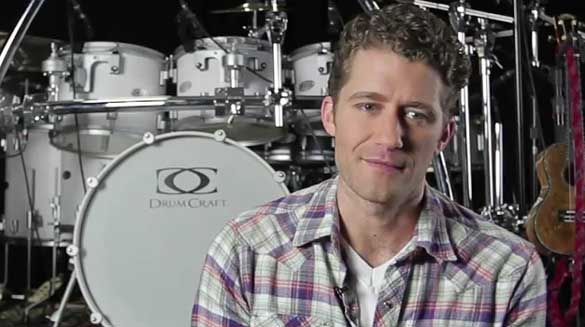 A few years back, Morrison went to an early Glee try-out on a whim. "I had done about 10 years of Broadway shows and I was kind of looking for the next thing," he recalls in the video. "I went to this random audition, sang a couple songs and they liked me."
The show, which follow the trials and tribulations of a singing club at an Ohio high school, has certainly been a boon to Morrison's career. "Glee kind of worked out in a big way for me," laughs Morrison, who plays club director/Spanish teacher Will Schuester.
According to Morrison, he couldn't have done without support from those around him. "I'm lucky to have such a great core group of friends and family in my life…" he says. "They've really supported me in my pursuit of chasing my dreams. I'm so lucky to have them in my life."