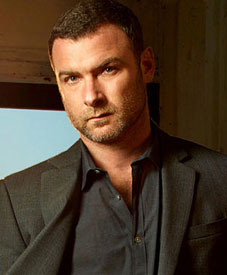 Liev Schreiber is earning rave reviews for his portrayal of the title character in Showtime's new drama, Ray Donovan.  But the character's darkness could start to wear on the actor if he doesn't separate fact from fiction.
"I didn't ever think that I took roles home with me, but this has been a lot of work, and it has been long hours and a long schedule…By going to those dark places day after day, hour after hour, you can feel pretty spent by the end of the day," he admitted in an interview with NPR.  "If my kids aren't around, and Naomi [Watts] at the end of the night to remind me how really great my life is, it can get dark.  It's something that I have to bear in mind.  I realize how important it's going to be for me, if we continue this show, that I'm able to keep my family around me.  And [that] I'm able to do some kind of meditation practice that kind of leaves work at work and keeps home separate."
The actor has had to get used to playing tortured characters, after appearing in films like Defiance and The Manchurian Candidate.  "In terms of being menacing, it's something unfortunately I was sort of born with," Schreiber said.  "I often describe it as the 'arched eyebrows and Slavic fat pads.'  It's just something about my face.  When I started out acting I really wanted to be a comic actor, but I naturally fell into these roles.
"I think the first time I played Iago at the Public Theater I realized I had a—much to my chagrin—I realized I had an instinct for these conflicted characters, for these torn characters, for these characters who could be described as evil.  I wouldn't describe them that way.  I also always like them."
Besides being an accomplished film and TV actor, Schreiber also won a Tony in 2005 for his role in Glengarry Glen Ross.  His role in Ray Donovan has taught him the differences between acting onstage and off.
"The character sort of begins to take on a life of its own, and the show begins to take on a life of its own, and you sort of work almost in parallel with it," he explained.  "In other words, you'll do an episode, and then you'll watch the episode, or you'll think about the episode, process that information, and that will inform the next episode—whereas in a play—you're doing the same narrative arc every night, and you're starting in the same place and ending up in the same place.  The interesting thing about doing serial television is that the character is growing separate from you, the character and the show are growing, and you get to observe that and participate with it in a way that I think is actually really exciting for an actor."
Ray Donovan airs on Showtime, Sundays at 10 p.m.