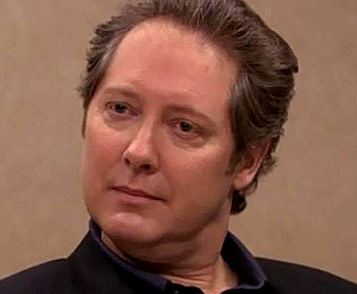 James Spader will clock out of The Office for the final time at the end of the hit NBC sitcom's eighth season.
The former Boston Legal actor, who was brought on to fill the void left by Steve Carrell's departure last year, recently made the decision to leave the show once it wraps production on its current season this spring.
"James came to The Office to play a role that was two scenes long in the season 7 finale. He instantly brought so much life and intrigue to the part that those two scenes became a season," said Paul Lieberstein, an executive producer and actor on the show, in a statement Tuesday. "James always wanted this to be a one year arc, and he now leaves us having created one of the most enigmatic and dynamic characters in television. He's been a great friend to me and the show, helping us successfully transition into the post-Michael Scott years, and I'm grateful for that."
Last summer, Spader's Robert California character was chosen to replace Carrell's Michael Scott in the boss role at the fictional Dunder-Mifflin Paper Company in Scranton, Pennsylvania. It's unclear whether The Office will seek to replace Spader, the CEO at Dunder Mifflin parent company Sabre, once its eighth season ends in May.