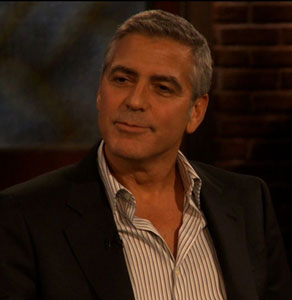 Bravo's Inside the Actors Studio returns for its 18th season with George Clooney. 
In the two-hour season premiere, Clooney discusses his life from his early days as Dr. Doug Ross on ER to his recently acclaimed role as Matt King in The Descendants, for which he has just received an Oscar® nomination.
When talking about The Descendants, he said to host James Lipton that, "I enjoyed the fact that I was allowed to dip my toe into an area that I am very uncomfortable with."
He also talks about  Batman Returns – "Coming off of [Batman Returns] I suddenly realized I was going to have to pick better projects" – and committing adultery…. in second grade. "I thought it meant acting like an adult, I didn't know what the hell it meant," he said.
The show airs on Tuesday, January 31 at 7pm et/pt.
Check out the preview below!