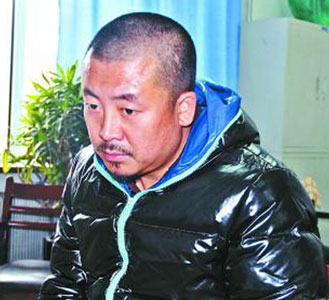 As Edgar Allan Poe showed in The Purloined Letter, one of the best places to hide something is by putting it in plain sight — in other words, make it seem like there is nothing suspicious about what you want hidden by leaving it out in the open. 
It seems this even works for a person, too — as Sky News reports, Chinese television actor Zhang Guofeng spent his thirteen years as a fugitive acting on a popular television shows!
Over a dozen years ago Zhang Guofeng was named Ji Siguang and was accused of assaulting a police officer and stealing his gun with three other men.  At some point though he began his acting career, with a key role on the 2009 television series Lurk among his credits.
Zhang/Ji identity was recently finally discovered by Chinese authorities and he was arrested on the set of Shaolin Tigers, in which he appears as a Buddhist monk.  After his arrest he admitted his involvement in the 1998 assault. 
As Poe showed in his story, by not hiding Zhang/Ji gave no reason to be a suspect in a case over a decade old.  After all, why would a fugitive work on a medium that would broadcast his image across the nation?  Strange how long he got away with it…