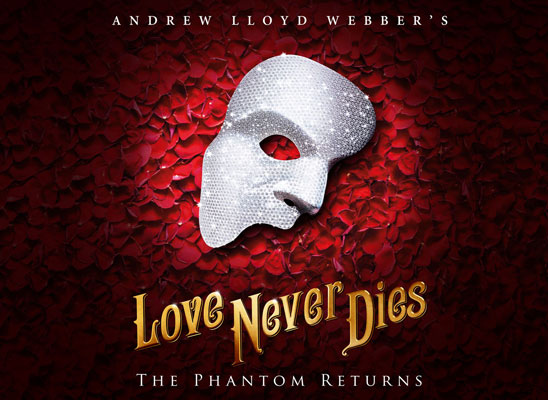 Andrew Lloyd Webber's classic musical, The Phantom of the Opera, has become iconic piece of musical theatre history. The mask alone instantly sparks up an image of the character. And ask anyone, and you can bet that most would say they've seen it and can hum at least one of the songs.
But did it need a sequel? Was there another story burning to be told about Christine Daae and the Phantom? The answer is 'no'.
Taking place 10 years after the original, we find the Phantom (Gardar Thor Cortes) living inside of New York's famous, Coney Island. He's secretly invited Christine (Meghan Picerno) to perform at Phantasma, the newest attraction at the amusement park. When she arrives, her husband, Raoul (Sean Thompson) and her son, Gustave, are also along for the ride. As they get ready for the performance, the Phantom quickly tries to lure his former love back into his arms.
The look of the show – sets and costumes were created by Gabriela Tylesov and lighting by Nick Schlieper – is terrific. You're immediately brought into 1907 Coney Island and it's a gorgeous feast for your eyes.
The actors, from the leads to ensemble, are all fantastic and have voices that beautifully fill the house. Cortes makes a great Phantom, his voice deep and alluring and he commands the stage any time he's on it. Picerno as Christine is equally good and every note she sings is pitch perfect. And the ensemble make each dance number lively and full of energy.
The real problem with the show is the story and music. The plot feels forced and suffers from sequelitis. The characters are loved but did it need to continue? Also, there's no real answers to any of the questions you'll be asking yourself. Like, how does the Phantom even get to New York after leaving Paris? Why after all this time as he suddenly summoned Christine?
As for the music, it sounds like the original, including some nice interludes from the first production.  But, except for the main song, Love Never Dies, you'll be challenged to remember any of it.
True fans of the original will no doubt enjoy finding what has happened to their beloved characters but casual fans may be a bit disappointed.
Love Never Dies is playing at the San Diego Civic Theatre through Sunday. For more info: Broadway San Diego