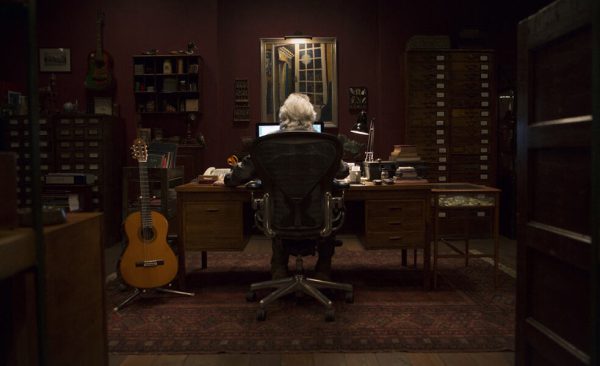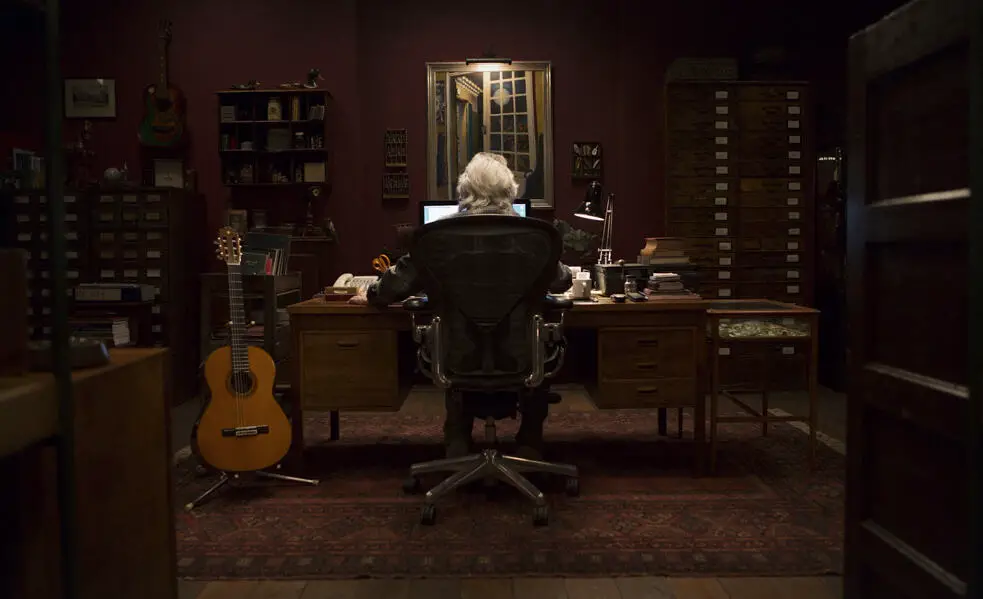 In 1991, Rolling Stones bassist Bill Wyman announced to his bandmates that he would be retiring from the group. To Stones guitarist Keith Richards this was a Ninth-Circle-of-Hell level of betrayal, with Richards quipping to any media outlet that would listen that "no one should leave this band except in a pine box," when Wyman's departure was announced to the public.
Of course, Richards' words were rock 'n' roll rhetoric: the founder of the Rolling Stones, guitarist Brian Jones, was fired from the band several weeks before his death in 1969 and Mick Taylor, Jones' replacement, left the band in December 1974. But unlike Jones and Taylor, Wyman had a nearly thirty-year history with the Stones when he chose to leave the band. While the Stones have continued on for nearly another thirty years without Wyman in the band, his contributions to the Stones are recounted in Oliver Murray's documentary The Quiet One, which utilizes Wyman's vast archives of his sixty years in music along with narration from Wyman and animated sequences to depict some of the wildest sequences in Wyman's life.
The existence of Wyman's vast archive is not news—as the author of a book on the Rolling Stones, I can personally attest to how invaluable Wyman's obsessive level of recording and cataloging of Stones history was when using his books Stone Alone and Rolling with the Stones as sources. But The Quiet One utilizes Wyman's extensive personal collection of never-before-seen photographs and film shot during his time in the Stones.
The documentary's title refers to Wyman's role in the Rolling Stones, whereas he served as a quiet on-stage presence as compared to the wild antics of Richards and Mick Jagger. It's an approach Wyman has always taken to performing his instrument—he says early in the documentary, "If you did the right thing, you don't get noticed. And that's the way I play." Curiously, in this film it's the other members of the Rolling Stones that remain quiet (drummer Charlie Watts is the only other member of the Stones to contribute a new interview), which allows Wyman carte blanche to tell his story.
As the oldest member of the Stones by several years (Wyman was born in 1936), Wyman has vivid memories of the Blitz and how those early difficult experiences challenged his family life. Unsurprisingly, most of the film focuses on Stones history from Wyman's perspective, the bulk of which focuses on from Wyman joining the band in December 1962 to the release of Exile on Main St. in 1972. It also covers his solo and session work in the 1970s, including his biggest solo hit "(Si Si) Je Suis un Rock Star," which was an international hit in 1981. Of course, much of this has been covered countless times elsewhere, but never with this much commentary from Wyman. Still it's familiar material to Stones fans, though illustrated with fantastic footage from Wyman's archive. The Quiet One is a by-the-numbers rock documentary that works because of Wyman's unique perspective. This is what Stones fans will love about The Quiet One—as the title implies, Wyman has rarely been given the opportunity to tell his version of the history of the band outside of his books.
The final fifteen minutes of the documentary covers what Wyman has done since leaving the Stones after the massive 1989-1990 Steel Wheels/Urban Jungle Tour, including his third marriage to model Suzanne Acosta and his solo band the Rhythm Kings. It also briefly touches on his scandalous relationship and brief marriage with teenager Mandy Smith (a subject the documentary would've probably preferred to ignore if at all possible). It's unfortunate that more time isn't devoted to this period—Wyman seems truly comfortable with his decision to leave the Rolling Stones, something which is fascinating considering that the other members of the band appear to have no desire to ever retire from touring stadiums.
Hearing Wyman go into detail about his pivotal role in Stones history is interesting, but listening to him detail what truly makes him unique would have been even more intriguing. Still, what's in The Quiet One seems like a sampling of what could potentially come from Wyman's huge archive for rock fans.
Daily Actor contributor Christopher McKittrick is the author of CAN'T GIVE IT AWAY ON SEVENTH AVENUE: THE ROLLING STONES AND NEW YORK CITY, which will be released on June 25, 2019.