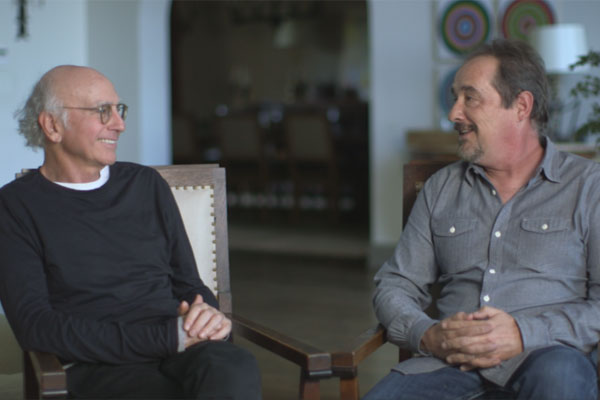 What happens when someone hits their 50s and realizes that they took a wrong turn in life? Is it possible to go back and steer the course? That's the story of the new documentary, Where Have You Gone, Lou DiMaggio?
Back in the late 80s, DiMaggio was a successful comedian who performed regularly at New York's legendary comedy club, Catch a Rising Star. He appeared on talk shows, acted in commercials and the occasional TV show and was doing so well in New York that he decided to move to LA.
And that's when things started to go south. He was still working regularly but he never seemed to get to that next stage. Plus, the L.A. lifestyle started taking its toll. The driving, traffic, and, oh yeah, the coke. Then, one night after a set, he drove home and he knew he wasn't going back on stage.
He transitioned into writing and producing and even won an Emmy for his work. But through all those years, there was that nagging feeling and always questioning himself why he stopped comedy.
Director Brad Kuhlman follows DiMaggio in his quest towards comedy redemption. To get back in the groove of things, he interviews some of his friends and comics that he came up with like Larry David, Colin Quinn, Suzie Essman, Howie Mandel, Joy Behar, Jeff Garlin and the late Kevin Meaney. He's searching for any nugget, any bit of advice to help him and each comedian has a bit of knowledge to give. Most actually applies to anything, really, including an acting career.
It's really the story of a man trying to take back his life. He doesn't want to relive the old, glory days, he's just looking to get back that feeling of when he was really happy and in-tune with who he was in life.
The film is oddly motivating, yet after all the soul-searching and all the interviews, we're left with an ending that's a bit abrupt. But, the lead-up, like his life, is what's really the point.
Where Have You Gone, Lou DiMaggio is in theaters this weekend and on iTunes March 13.