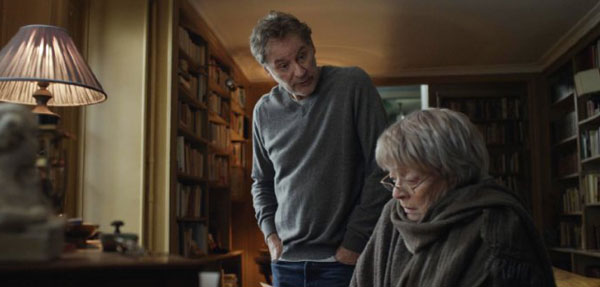 After sitting through the mess that was The Last of Robin Hood, where Kevin Kline portrayed the aging swashbuckler Errol Flynn, watching him go toe-to-toe with Maggie Smith in My Old Lady was a welcome treat.
Kline plays Mathias Gold, a New Yorker who's on his last last shot. He's just inherited an apartment in Paris from his father, who he hasn't seen in ages. The apartment, a textbook example of the perfect Parisian home, has one little problem: Mathilde (Smith), a live-in tenant who refuses to leave.
The apartment is something called a viager – it's a French law that allows an elderly person to benefit from the sale of a house and – get this – collect rent from the new homeowner. Hey, I wouldn't leave either.
The only way Mathias can legally get his apartment is if Mathilde dies.
Mathias, desperate for money and worse, a place to live, is allowed to stay in the apartment till he finds a way to get back home. But, not before he starts secretly selling off Mathilde's things and finding himself at odds with her daughter, Chloe (Kristen Scott Thomas), who also lives in the house.
If you can excuse the formulaic premise that creeps up towards the middle, you'll really enjoy the film. Kline is terrific as the down on his luck Mathias. He could stick to roles like this for the rest of his career and I'd be a happy guy.
But watching him act opposite Smith is the real bonus. She's still at the top of her game and is one of the best actors ever to spout out an insult while smiling.
The film is based on a play of the same name by writer/director Israel Horovitz. There are times when you can tell it was a play, with a lot of 2 character scenes that go on longer than normal in a film and most of the scenes are stuck in one location, but to watch Kline and Smith together is well worth the price of admission.