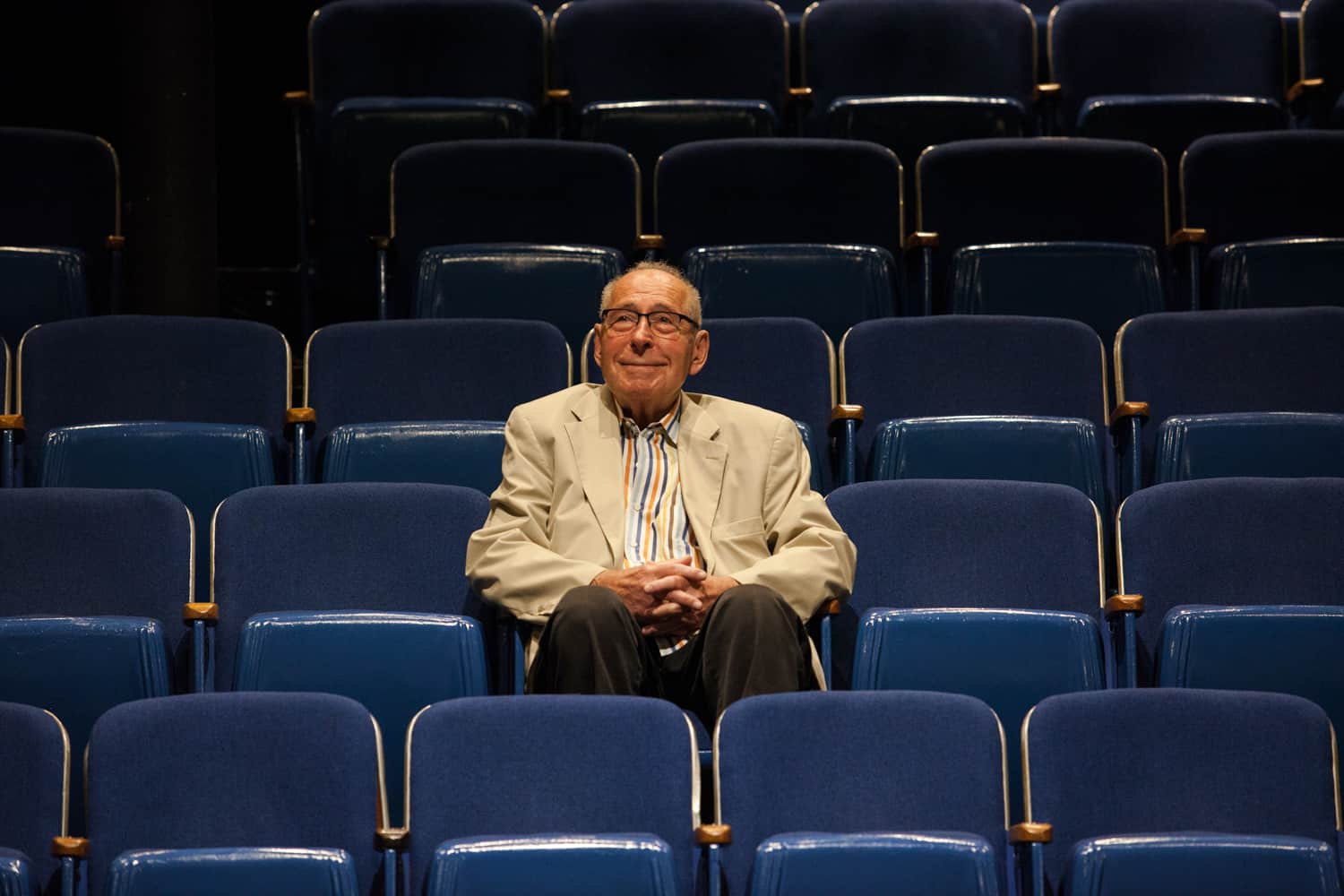 Oh, what a life Leonard Soloway has lived. The legendary producer, who is now 90 years old, has had a career that's spanned seven decades. And, he's still going strong.
Leonard Soloway's Broadway is a wonderful tribute to a man who is still as sharp and spry as any 40 year old. He's got a mouth that would make a sailor blush and judging from the footage director Jeff Wolk has compiled is a man who can almost will any show he's producing onto a stage. He's staged over 100 shows, and those shows have won 40 Tony Awards, 62 Tony Nominations, 21 Drama Desk Awards, 29 Drama Desk nominations.
The documentary follows his attempts to mount a new show, Tappin Thru Life. We see the inner workings of a Broadway show; the amount of hours and money it takes to start production, the collaboration of creatives and more. Throughout, Wolk weaves Soloway's life and times via interviews with Campbell Scott (who is also the narrator), John Slattery, Tovah Feldshuh, Olympia Dukakis and Elizabeth Ashley. But, he gets the best stuff from Soloway himself. What stories he has to tell!
There's also a fun segment towards the end where he's decided that he's going to hang up his hat and retire. He moves out of the city and attempts a life of relaxation by the ocean. He's there for like 10 minutes, gets his stuff and moves back to bustling New York City to get back into the game. That tells you everything you need to know about him and, quite frankly, most creative types. Their work is not a job, it's in their blood. It what they need to do to survive.
The film is I really great look at Broadway, aging and living a creative life.