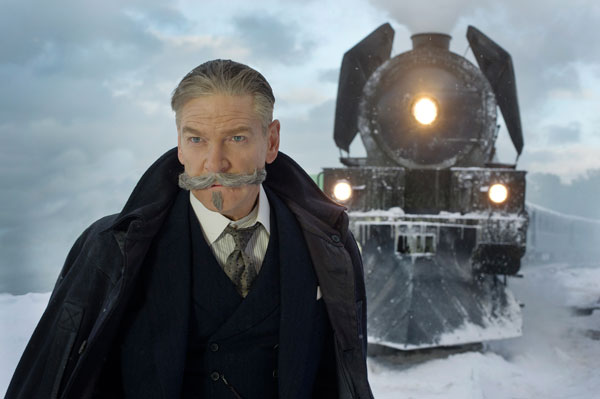 Murder on the Orient Express is absolutely beautiful; from the set design to the cinematography (Haris Zambarloukos), there's not one second of screen time where the film isn't gorgeous to look at.
But even though director and star Kenneth Branagh has assembled a terrific cast of actors – Penélope Cruz, Willem Dafoe, Judi Dench, Johnny Depp, Josh Gad, Derek Jacobi, Leslie Odom Jr., Michelle Pfeiffer and Daisy Ridley – that's pretty much the only thing most people will likely walk away with, the beauty of it all.
Each actor does their part to contribute to the film and it's fun to watch them interact together but most of their roles are so small that you wish they'd have been given more to do.
Hercule Poirot (Branagh) is the worlds greatest detective with perhaps the world's greatest mustache (seriously, it's fantastic). After solving a crime, he takes it upon himself to take a much-needed vacation, a nice leisurely jaunt on the Orient express. But, when a murder occurs that first night, he reluctantly takes up the case. And in true Agatha Christie fashion, we discover that each passenger has an affiliation with the not-so-dearly-departed. Poirot must now piece together alibis and motives to find out who dunnit.
The film is a bit slow at times and feels a bit dated, not because of the time (it's set in the 1930's) but because of the way the story is told. And the buildup to the big reveal takes so long that when he finally confronts one of the characters, it seems to come out of the blue. There is no scene prior suggesting that Poirot was even thinking about connecting this character to the crime.
Branagh, though, is terrific as Poirot. The character can see things mere mortals can't and you can just see the machinations of his brain working as he eyes each passenger. The film's ending leaves it open that the character might return and it would be nice to see him back. Hopefully next time though, they get everything right.