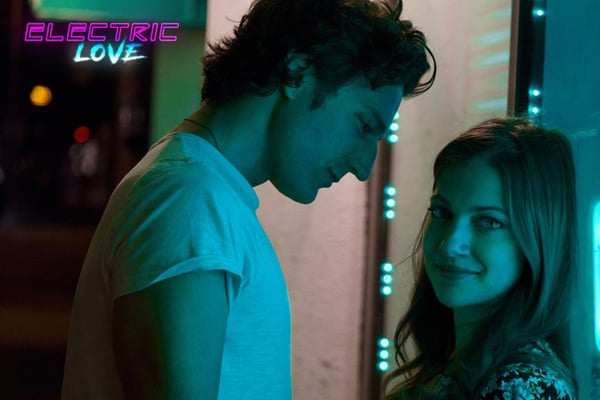 San Diego Film Festival 2018
How is a single person in Los Angeles supposed to find love and companionship these days? By turning to apps like Tinder and Grinder, where the options are plenty, but aren't always grade-A, sane material. That's the premise in director Aaron Fradkin's, Electric Love, a fun and breezy of-the-moment film that has plenty of laughs and charm, thanks to its talented cast.
Music video director Adam, (Zachary Mooren) spends his free time swiping left and right, trying to find the right girl… or at least the right girl for right now. After connecting with Emma (Mia Serafino), an up-and-coming photographer, the two meet up and discover there's an immediate connection. As they spend more and more time together, we're get introduced to their friends and roomates as they come in and out of the story. Adam's best friend Greg (Matt Bush) delivers pizza while perusing Grinder and his roommate, Dave (Byrne Owens) spends his time video chatting with his long-distance girlfriend (Sharon Pierre-Louis).
Fradkin also wrote the film with Victoria Fratz, who also stars in the film, have a great sense of dialogue and know exactly went to open and finish each scene. There's not one wasted moment in the film.
Mooren and Serafino have terrific chemistry and they could have easily carried the entire film. The rest of the cast,  like Bush and Fratz, are all solid and charming. And Erik Griffin, who stars in I'm Dying Up Here makes a fun cameo, as does a part of a set from that Showtime show.