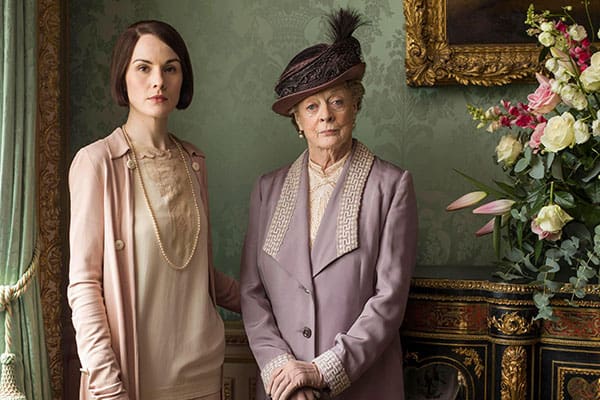 For anyone who watched every episode of every season of Downton Abbey, the new film will be like a warm, comfortable blanket that you pulled out of storage.
As in the TV series, the new film follows the lives of the Crawley family and the servants who live and work at Downton.
When the film opens, the staff is busy preparing the day's meals and it feels like no time has passed since the series finale back in 2015. Series creator and writer Julian Fellowes' snappy dialogue and quick scenes – with the help of director Michael Engler – push the story and characters to familiar but new grounds.
The film's story centers around the Royals – King George and the Queen and Princess Mary –  are coming to stay at Downton. As soon as they get word, everyone goes into high gear to get ready; cleaning, polishing and getting ready for the visitors.
There are so many characters floating around that it's a true feat that Fellowes has managed to include everyone and give most of them some kind of arc. Mr. Carson (Jim Carter) comes back from retirement to help with a visit, while Mr. Barrow (Robert James-Collier) finally embraces his sexuality. Daisy (Sophie McShera) and Andy (Michael Fox) are still together while Mrs. Patmore (Lesley Nicol) pushes them to get married. Mr. Molesley (Kevin Doyle) also comes back to help and he has given perhaps the funniest bit of business in the entire film.
The Crawley's (Hugh Bonneville and Elizabeth McGovern) are still madly in love while Lady Mary (Michelle Dockery) is questioning the future of Downton.
And don't worry, Maggie Smith's Countess is still throwing her zingers like an Olympic athlete. In fact, Fellowes should create a BBC sitcom for Smith and Phyllis Logan (Mrs. Hughes). Their banter and chemistry is absolutely brilliant.
The one character that seemed to get short-sighted is Mr. Bates (Brendan Coyle), which is a shame because he had some major and memorable storylines in the series.
Those who have never watched the show – and why haven't you? – might be a little confused as to the relationships and backstories of the characters, but those who followed all of the upstairs and downstairs drama will be incredibly happy with the return of Downton.