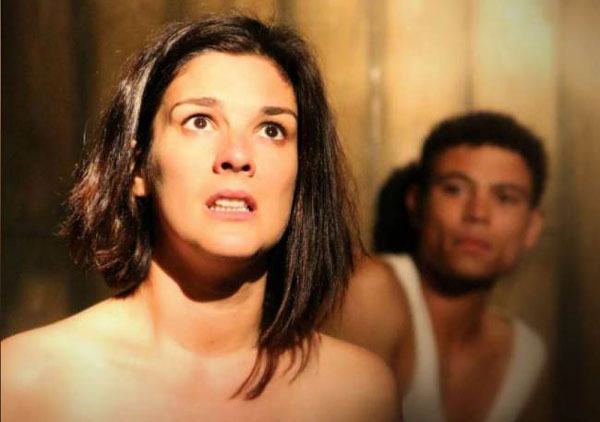 The use of smartphones in the theater has been an ongoing issue for many performers over the last few years. Some patrons forget to turn off their cell phones while others continue to text throughout a production. One theatergoer took their mobile phone use to a very worrisome level.
At the Jermyn Street Theatre production of Athol Fugard's Statements, an attendee allegedly filmed the two naked actors on stage. Actor David Judge stepped out of character when he believed that a man in the front row was on his cell phone for too long. He and co-star Jasmine Hyde were concerned they were being filmed.
According to The London Evening Standard, the man claimed he was texting his son who was sick. The theatre staff checked his phone and did not find any images or video of the play.
Even though this situation turned out okay, the theatre's artistic director, Anthony Biggs took this a warning sign.
He told the U.K. periodical, "Both actors were very concerned by what was happening. Initially they just thought someone was texting, but the phone's screen stayed on, and the man, who was just four feet away from them, seemed to be pointing it towards the actors."
The actors became "very conscious of what being filmed could mean. Their naked images could have ended up who knows where on the internet."
Biggs considers this a call to officially ban cell phones from theaters by either having patrons turn them over prior to the show or using technology that blocks the mobile phone signal.
He summed up, "At the moment we are fighting against a tide, and this will continue to happen unless we address why people cannot disconnect from their phone for an hour and a half to experience live theatre."
Via The Telegraph