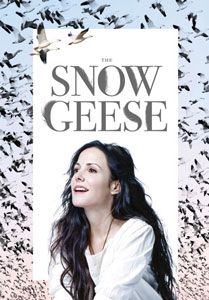 Despite a recent interview where she claimed she would be quitting acting, Mary-Louise Parker insists she's not going anywhere.
"That was born out of a conversation where I was asked if I had long-term goals, and it became like I was embittered," she said in an interview with New York Magazine.  "I wasn't in danger of quitting.  People were suddenly so concerned, and I got all this mail, long emails.  Which was really lovely, but then I also felt embarrassed."
In fact, the actress is currently starring in the Broadway play, The Snow Geese.  Parker said she courted Manhattan Theatre Club in order to land the part.  "Lynne [Meadow] is always nice enough to think of me.  And when they don't, I stalk them," she said.  "'Have you read anything?  Even if you think no one will like it?'  When we did the first reading, it felt pretty immediate, like How I Learned to Drive.  Clearly there's a nod to Chekov, but it doesn't feel staid—it has this levity, a real modern feel to it."
Parker explained that she was excited to take on the challenge of doing a period play.
"For a long time, people just thought of me as someone who played pale Southern people who died, or overtly sexual," she said.  "But [after]drama school, I spent my first however-many years in a corset, doing Noel Coward.  That's where I'm from."