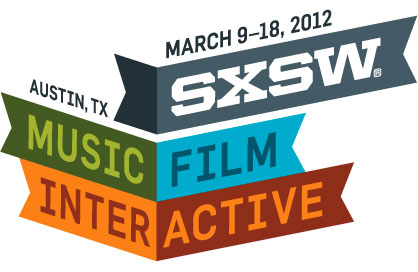 This past Friday, SXSW – the huge Film/Interactive/Music festival in Austin, Texas – began and as soon as I arrived, I hit the ground running.
My plane landed at 1:30 and I had to scramble to make the early screening of Joss Whedon and writer/director Drew Goddard's Cabin in the Woods. The film, which has been sitting on the shelf for quite a while, was the perfect way to kick things off. Think of it as the horror films to end all horror films. Remember when Scream came out and changed horror films for years to come? Cabin in the Woods will absolutely do that. It's fantastic! And this is coming from someone who isn't a huge fan of horror.
Throughout my 5 days there, I saw some great films and yeah, some not so great (read all the reviews here). My absolute favorite film of the festival – and so far, the year – was Safety Not Guaranteed. Starring Aubrey Plaza, Mark Duplass and Jake Johnson, the film is about a guy (Duplass) who thinks he can build a time machine. When Plaza and Johnson, who work for a magazine, travel to his small town to do a story on him, they both realize that the story not as simple as it should be. It's one of those films that you could watch over and over and never get sick of. Plaza has her first lead role and it's nice to see her display more range than she gets to show on Parks and Recreation. I can't wait to see it again.
I also got a chance to interview some top-notch people; Joss Whedon (!), Drew Goddard and some cast members of Cabin in the Woods, writer/director Bobcat Goldthwait, Joel Murray and Tara Lynn Barr for God Bless America, writer/director Matthew Lillard, Billy Campbell, Jacob Wysocki, Matt O'Leary and other cast members of Fat Kid Rules the World, Matt Lucas (Little Britain) from Small Apartments, Robin Tunney from See Girl Run and a handful more. It's good stuff and I can't wait for you to read and listen to them. They'll all be up soon.
The festival was, as always, a huge amount of fun. Don't get me wrong, it's hard work. You don't get a lot of sleep, you run from theater to theater to make your screenings and you're interviewing people with very little prep time. But that's what makes it so great.
That, and the Shiner Bock beer and BBQ.