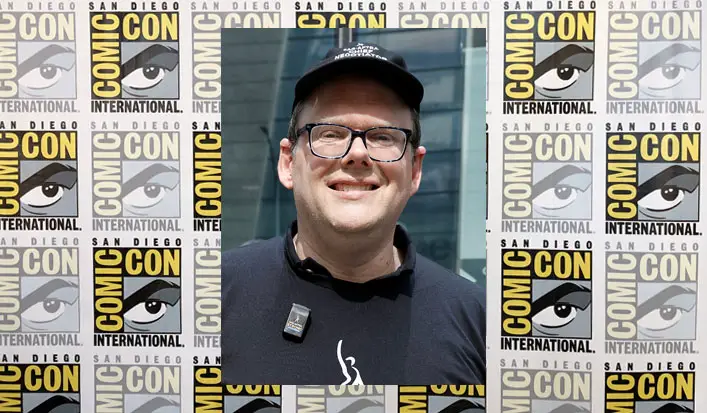 Voice actors and SAG-AFTRA National Executive Director and chief negotiator Duncan Crabtree-Ireland gathered together for a standing room only panel last Saturday at San Diego Comic-Con. Moderated by the National Association of Voiceover Actors (NAVA) board member Linsay Rousseau and featuring voice actors Ashly Burch, Cissy Jones, Zeke Alton and NAVA president and founder Tim Friedlander, the panel, titled "AI in Entertainment: The Performer's Perspective Panel," was held to inform actors and performers about the potential dangers of AI.
Crabtree-Ireland said that AI could not only replace most of the work for voice actors, but also manipulate their voices to create content without their consent. "We've got to reject the idea that it's just something that's going to happen to us and we can't say anything about it," he said. "I think it definitely could, the question is whether we're going to let that happen."
He also compared the situation to the story of Disney's The Little Mermaid" where Ursula steals Ariel's voice and uses it for her own devious devices. "That is exactly what we're talking about," he said.
He stressed the importance of knowing what will be done with the digital versions of actors' voices, faces, bodies and likenesses, and of having contractual and statutory protections in place. "We don't accept the premise that we do what they say," he said. "AI can be implemented in a human-centric way instead of breaking them down."
He also noted that voice acting is more vulnerable to AI than other fields, and that voice actors and gamers are equally determined to fight for their rights. "The abuses of AI are happening in voice acting more than any other field," he said. "No one should think that there's less resolve in the voice-over actor or gaming community."
He concluded by saying that this is not a contract battle, but an existential one. "It's existential," he said.