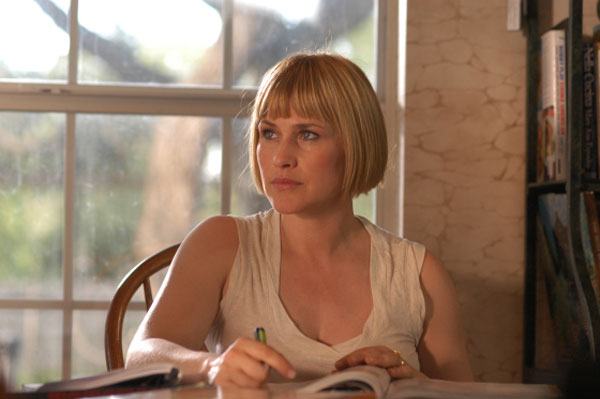 Golden Globe winner Patricia Arquette is aging gracefully in Hollywood. She isn't fighting the years that most actress battle against once they leave their 20s. It is a strategy that is working well for the former Medium star.
"This idea of the world expecting you to remain an ingénue forever — it's a very short shelf life if you're going to commit to that as your career, and I knew that early," she said. "I was trying to get out of it for years."
"I gotta get old, people, do you understand?" Arquette explained. "I need space to grow and get old and be a human being. I don't want to be trapped in your ingénue bubble. And I don't agree with it either, by the way."
That's where Richard Linklater's 12-year masterpiece, Boyhood, comes in. The director approached Arquette about the role.
"He said, 'I'm making this movie, where I shoot a week a year for 12 years, and we follow this little boy from first grade to 12th grade,' " she said. "And just everything in my body went, 'oh my God, oh my God, this is the most exciting idea.'"
The role is one that will most likely earn her a Best Actress in a Supporting Role nod from The Academy of Motion Picture Arts and Sciences on Jan. 15. It would be her first Oscar nomination.
Arquette might have this aging in Hollywood perspective just right.