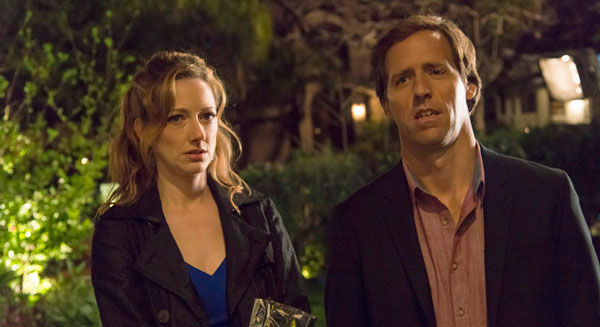 Judy Greer has played everyone's best friend on-screen over the last decade, but the character actress has really found her own niche the last couple of years.
She hit Los Angeles in 1997 after graduating from Depaul University. She talked about her first week in Hollywood, it's a week most actors would envy.
"I found an agent who didn't sign me but she sent me on auditions to see what my feedback was," Greer shared. "They call it hip pocketing. Within a week I'd gotten a movie and a pilot and another movie. I was kind of in shock and when I got my paycheck for the pilot, I was like 'Woah!' It was plenty of money so I said, 'Okay, I think I can live in L.A. for maybe like a year and not do anything but act and see what happens.' But I was never like 'I'm gonna be a star!' I've never had that 'I've made it moment' probably because I'm always waiting for it to end."
While the 39-year-old star didn't explore improv while living in Chicago, she did discover she had a knack for it while playing around on-set.
I learned early on that when you make something funny it stays in the movie and if you don't, it doesn't," she said. "Everything needs some comic relief. Everything."
"I did it out of necessity," Greer continued, "If you want to make your day at work more fun you have to find a way to throw a couple jokes in there. I've rarely worked on anything where the directors haven't wanted me to embellish or improvise. 'These are boring lines. Just get the information out, but say whatever you want.' I get that direction a lot."
It wasn't all comedy for the 13 Going on 30 actress, she picked up tips from an Oscar-winning actress on how to cry.
She revealed, "We were working on Elizabethtown and Susan Sarandon told me whenever she has to do crying scenes, she chugs a bottle of water beforehand. I started doing that and it totally works. I have a lot of parts where I have to cry so now I drink a lot of water. That might not sound super-inspirational, but just technically speaking, it's golden."
Greer was seen this summer in Dawn of the Planet of the Apes and she's on FX's new sitcom, Married. She's also the author of I Don't Know What You Know Me From: Confessions of a Co-Star.
Via Co.Create