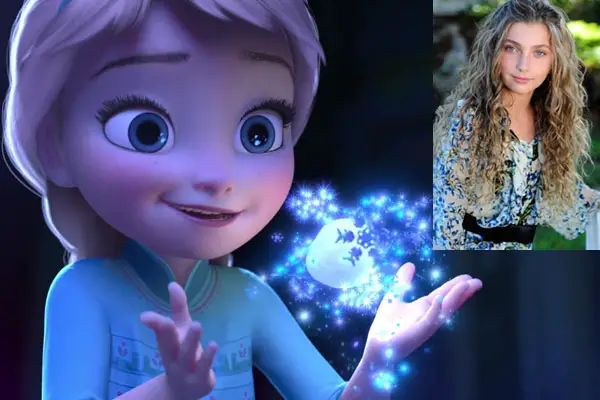 Frozen might have made $1.27 billion at the worldwide box office and millions more in merchandise and home video sales, but not everyone involved with the fifth highest-grossing film of all time ended up raking in the dough.
Fifteen year-old actress Spencer Lacey Ganus was paid less than $1000 — $926.20 to be exact — to provide the voice for the twelve year-old Elsa. Though Ganus only spoke a handful of words in the film, the Elsa character (who was voiced by Idina Menzel as an adult) has since become one of the film's most popular characters if the number of little girls who came to my door dressed up like Elsa for Halloween is any indication.
Genus has been working as a voiceover actress since 2002, beginning with providing the voice for Ike Broflovski on South Park as a toddler. She also lent her voice to Ice Age: The Meltdown, Madagascar: Escape 2 Africa, and Happy Feet, and previously worked for Disney on the direct-to-video The Little Mermaid: Ariel's Beginning. Though many of those projects were successful, none of them were as successful as Frozen.
Of course, Ganus' contributions amount to only seconds of screentime and two lines of dialogue — fifteen words, to be exact. By industry standards, her contribution was well compensated for because it had little effect on the overall success of the film and the rate is standard for a single day of voiceover work on an animated film.
But should Ganus be entitled to a bigger slice of the Frozen pie based on the film's huge success? Let us know your take on the situation in the comments below.