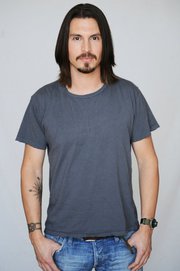 Last week, the FBI raided the home of Screen Actor's Guild member Wes Desoto.  He is believed to be the culprit responsible for uploading several Hollywood titles to the file sharing site, The Pirate Bay.  "The King's Speech," "Black Swan," "127 Hours" and "The Fighter" were just several of the films believed to be uploaded to the site in January.
FBI agents were tipped that it was a member of SAG due to the film's high quality, and the 'watermarks' that appear on the films.  In February, investigators took aim at Pirate Bay member mf34inc; whom they believe is affiliated with an online group called TiMPE.  They discovered the user had posted the following, to other members on the site: 'SAG now sends out iTunes download codes for screens,' before adding, 'I'm a SAG member and thought I'd share these.'
According to the affidavit, Deluxe Webwatch (a Paramount Pictures contractor) was monitoring user mf34inc as they began uploading another film "Rabbit Hole." Here they were able to track the user's unique I.P. address.  After obtaining a subpoena, they approached Time Warner Cable and got the user's Los Angeles address.
DeSoto, who recently played a small role in CSI: Crime Scene Investigation, said in a telephone interview with WIRED: "I'm nobody in the online file sharing world. This investigation is excessive and a waste of tax dollars."
So, is he guilty or just preparing for another role?  We'll just have to wait and see.
via WIRED