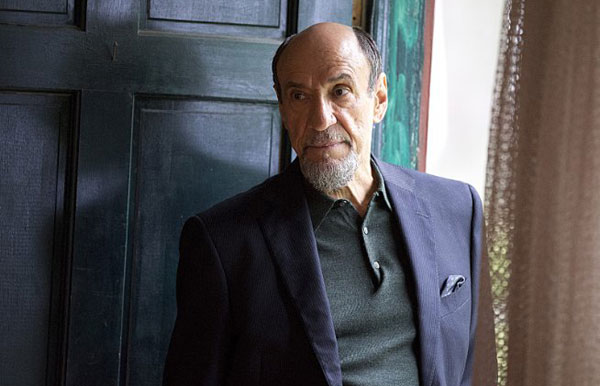 F. Murray Abraham is 74 and still going strong, but he has a lot of thoughts about what it takes to follow up on an Oscar win. The Homeland star spoke to The Guardian about his successful career and getting older in Hollywood.
Abraham, who's currently on Broadway in It's Only a Play, knows that his fearlessness has gotten him through each and every stage role he's accepted.
He shared, "I am, and I say this almost sincerely, afraid of nothing on stage. I will try anything. As a matter of fact, I embrace the danger."
As Antonio Salieri in 1983's Amadeus, Abraham won the crowning achievement in the entertainment industry, an Oscar. However, it's not all sunshine and roses after the big win.
"I have advice for people who win Academy Awards," he warned. "If your agent doesn't come up with a really good offer within six months of having a nomination, you have to change your agent. No matter how loyal you may feel. Because if you can't get a really good job, a big job, out of that, there's something wrong. Don't let that sense of loyalty get in the way of your career, unless it means a lot to you to simply stay loyal."
There are a few regrets since Abraham feels he didn't go after some really big roles, but he's proud of the work he's done with filmmakers like Wes Anderson and Woody Allen.
However, his age does get him down a bit.
He said, "There's a resilience that you begin to miss as an older person. You don't bounce back as easy. It's that same thing you hear from so many people. You begin to lose friends – people in your life are disappearing­­­­ – and of course that affects you. You begin to realize, 'Is it possible? Am I really going to die?'"
Don't get too concerned though. As Abraham summed up, "In a way it makes you more aggressive, at least that's how I feel. I feel more aggressive about accomplishing things."