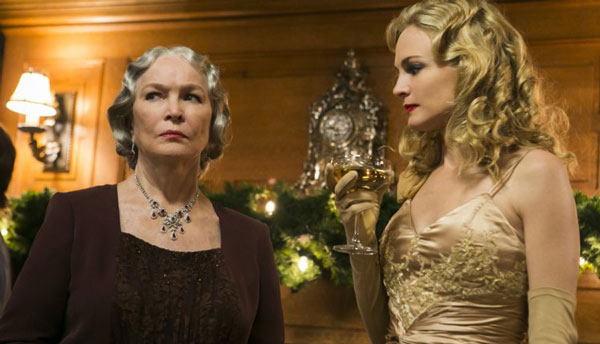 It's Emmys Week and Ellen Burstyn is nominated for a Primetime Emmy for Outstanding Supporting Actress in a Miniseries or a Movie for Flowers in the Attic. In a profile on the actress by Studio System News, Burstyn gave her thoughts on her Emmy-nominated role and what attracted her to acting early in her career.
The 82-year-old star mentioned that she rarely gets notes from a director anymore. She explained, "I usually bring in an interpretation of the role that directors appreciate, and for the most part they don't interfere with it and it seems to work out all right."
Even though she's left to her own devices on set, Burstyn had a hard time connecting with her Flowers in the Attic role.
She said, "I like to take on projects I don't understand right away and present a challenge. A woman who is cruel to her children and at the same time religious—I don't quite understand that. To be in love with Jesus, who said love thy neighbor as thyself , I don't know what that psychology is, so that's what interested me. If there is something solvable but I don't know how to solve it at the beginning, I find that challenging and exciting."
Even with a career spanning almost seven decades, the Requiem for a Dream star shared why she started out in the entertainment field. Burstyn said, "It seems to be what I can do well. When you recognize what your talents are, a happy life is developing them to the greatest extent you can. Once I got involved in it and really started studying it with my teacher Lee Strasberg, it became the deepest exploration of the human psyche that I could imagine."
The Primetime Emmys air on NBC on Monday, Aug. 25.