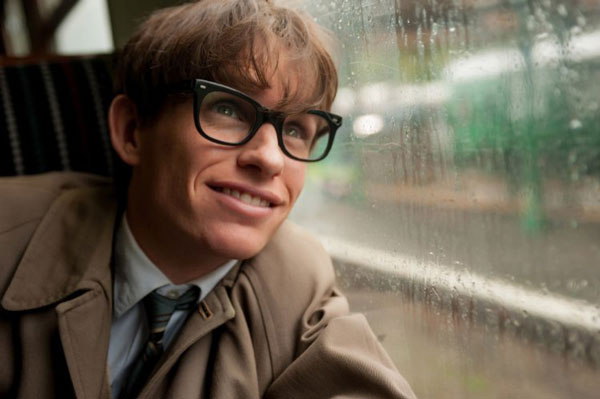 Eddie Redmayne is making a big splash this Oscar season by taking on the role of Stephen Hawking in the biopic, The Theory of Everything. That's a heady public persona to tackle, but the Les Misérables actor understood what he was up against.
He told The Hollywood Reporter at the New York City premiere, "The overriding thing when you meet him is this wit. There's a glint in his eye, a mischief or a Lord of Misrule quality, which is extraordinary. That's the one thing I tried to capture."
Redmayne studied with a dancer for four months to understand how his body worked. Hawking has a motor neuron disease which confines him to a wheelchair. Redmayne admitted that "trying to teach your body to do things it's not used to doing; it's a bit like training for a marathon."
That tedious time period required him to study his body in an unusual way. He said, "I ended up literally doing a chart of every muscle that was going and where the voice was, things like whether he was on one stick, two sticks, which chair he was in, what glasses he was wearing, so I would have a way to jump in and out."
The work he did paid off because there is award show buzz surrounding the 32-year-old actor. The Theory of Everything will be released on Nov. 7.