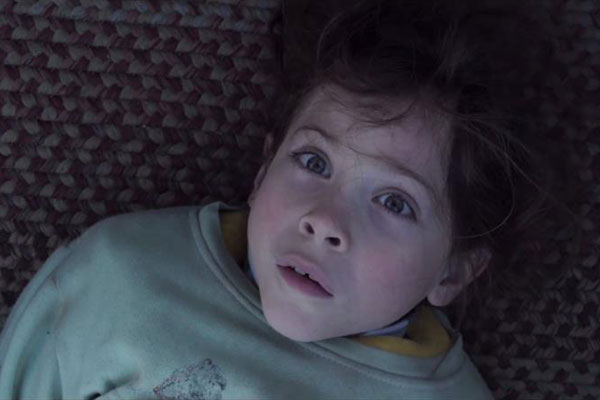 Finding the right actor for any movie is a painstaking process for any director, but when it came time for Room's Lenny Abrahamson to put a face to five-year-old Jack, he almost drove himself insane.
Adapting the film from Emma Donoghue's novel, one wants to capture not only the story but the essence of the character and take them from print to live-action with ease. This pressure got so bad for the Irish born director, that he recently admitted to Vulture that he would wake up with "night sweats" before he found Jacob Tremblay for the role.
"There were times when I used to say to the various people including the author of the novel, "Don't worry about it. Top professional people are working on this. We find genius kids all the time." Then I'd go home and I'd have the night sweats. We saw hundreds of kids. There were plenty of extraordinary kids that you could watch forever but you absolutely knew there was no way they'd be able to handle the drama of this film. There are some films where what you want is for the kid to be able to be themselves and just occupy that space on screen but that's not enough for this. There's a big arc for the characters. So eventually Jake Tremblay popped up out of Vancouver. He's this really extraordinary kid who … I worked with him for a while to see how hyperactive he was, how robust he was, and he really is extraordinary. He's going to be a great one. He has that talent — whatever that talent is that really great actors are born with — but you're still asking someone who's been playing the violin for two years to do a Paganini piece, so it's still an amazing process of working with him. It's the most challenging and the most rewarding thing I've ever done as a filmmaker, but yeah finding him was the single biggest stroke of luck I think in the arrival of this finished film."
Room stars Brie Larson as an abducted woman who must raise her son in captivity. For him, living in a small room alone with no one but his mother is the only idea of normal he's ever known, but she wants more for them and now that he's finally reached an age where he can be of assistance, she plans their escape.
Lenny Abrahamson's Room opens everywhere November 25.