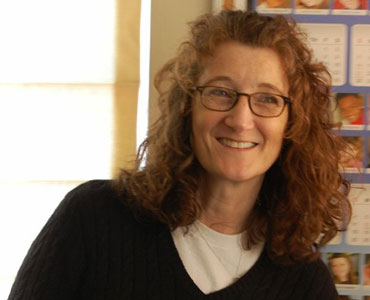 If you've noticed lately, geeks are hot in Hollywood. Many of those geeks have one woman to thank, casting director Allison Jones, who has helped comedians and actors with a nerdy edge take over the big and small screen.
Jones has discovered talents like Superbad's Christopher Mintz-Plasse and Veep's Timothy Simons. She talked to Fast Company about her work in the industry and how she finds those hidden gems.
The talent-maker indicated that her discovery process isn't that simple. She does look for that "It" quality, but also confirmed that "it's just all instinct, who I like and who I think is funny. I don't know."
While it might be safe to assume that the audition process would be the easiest way to find fresh faces, the casting director learned from Judd Apatow that for comedians, it isn't that simple.
"A lot of comics can't audition–at all," she revealed. "I have stories that go back to the '80s."
She's more apt to look for raw talent and then nurture that talent for camera. That was exactly the case when she found Mintz-Plass. Jones shared that "the lights didn't go off. He was good, but it was a long audition process for him. It wasn't immediate. He certainly had the right look and the right purity of nerdness, the right level of nerdness–God bless him, he still does–but he wasn't fully formed when he came in."
One other anti-Hollywood rule of thumb she follows is that looks aren't everything. Jones explained, "Being funny is everything to me. Being funny and original."
While she likes to follow the funny rule, the studios often still want a pretty face.
"There's still pushback, especially with women–when they're not that attractive but they're hilarious, it still doesn't matter to many people. They don't get it," she said.
Even with the success of a female-centric comedic film like Bridesmaids, it only helped the situation "moderately." Jones said, "It mostly just helped those actresses. It's still tough."
If the casting director really believes in a talent, she continues to bring them in until they do catch on with an executive or director who understands her vision. Even though she doesn't always get her way, she understands it's a business.
Jones concluded, "I always know when I just have to (cave). I always know when, okay, that's who they want, that's fine. It always breaks my heart, though."