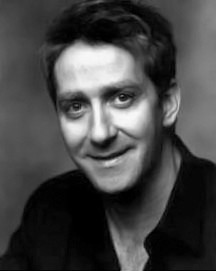 British stage actor David Birrell was shot in the face with a prop gun during a matinee performance of Stephen Sondheim's Passion, this past weekend.  As a result, he may end up losing his eye.
The scene involved Birrell, who plays Colonel Ricci, challenging a cast member in an on-stage duel.
"He fell to the ground in a way that he could come off stage without the audience realizing," co-star David Thaxton told London's Daily Mail. "That's what we're trained to do."
"It appears that during the duel scene in 'Passion,' David Birrell's licensed replica stage gun misfired causing some debris to enter his eye," a spokeswoman for the Donmar Warehouse theater said in a statement.
Birrell, who has also starred in Monty Python's Spamalot and Coronation Street is recuperating at London's University College Hospital.
This is the second time this year that a London stage actor has been injured by a prop gun. In April, the Royal Shakespeare Company's Darrell D'Silva accidentally shot himself in the hand with a prop gun while rehearsing.