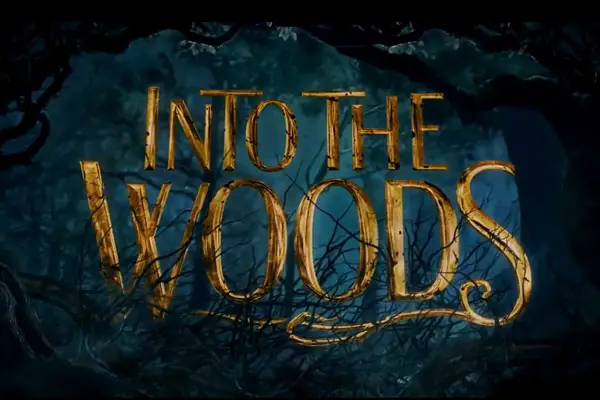 Suppose you see a musical in which one of the lead actresses misses the show because of illness and the replacement is not fully prepared and performs on stage with script in hand. Disappointed with the performance, you then leave your contact information with the theater staff and suggest that you could do a better job. Finally, you receive a phone call from the casting director who takes you up on your offer.
Sounds like the plot of a Disney movie, right? It actually isn't — it's how actress Melissa Bayern made her professional stage debut earlier this month.
Bayern attended a performance of Into the Woods at Manchester's Royal Exchange shortly after playing the Witch in the musical in a production at the Royal Welsh College of Music and Drama. Bayern was disappointed the actress portraying the Witch, Gillian Bevan, was sick and was replaced by another cast member who did not know the character's lines. Bayern left her information with the theater staff for director Matthew Xia and offered to take the role until Bevan recovered.
The show's casting director called Bayern and brought her in with just five hours to go before the next performance. Bayern was so impressive that she was given the opportunity on the fly for that performance — and the following six until Bevan recovered.
While the situation was in some ways the ultimate display of confidence by Bayern, she told The Stage that she was incredibly nervous when her note ended up leading to a fairy tale situation. She confesses, "I don't think I have ever been so terrified in my whole life. But everyone kept coming up and saying that I looked so calm and confident. In my head, I just wanted to make everyone else comfortable that I could do it."
Bayern also praised Rachel Goodwin, the actress who initially attempted to fill the role after Bevan's illness. She said, "The girl who had originally gone on as the Witch [Rachel Goodwin] was also the dance captain and she helped me through every second. On my first night, people backstage helped me and told me what my next entrances were. I didn't think I would be able to do it, but I did."
Perhaps most impressed by the entire situation is Xia, who took a chance on a totally unknown actress. He says, "Melissa was stepping in to cover one of Sondheim's biggest characters, with just five hours of rehearsal. She did an amazing job, as did the rest of the company and team, who were all incredibly adaptive and supportive. The inimitable Gillian Bevan is now back for our final week, but we will always be extremely thankful to Melissa and her enterprising decision to leave her telephone number with stage door… it's almost a fairytale in itself."