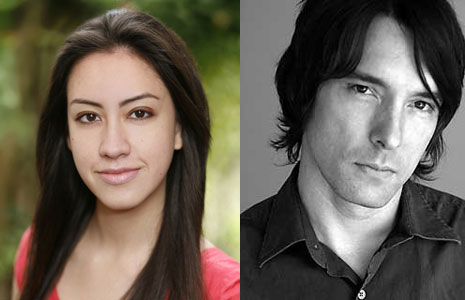 Shot on location in Taiwan, The Taiwan Oyster is the story of two American ex-patriots, Darin and Simon, who take the corpse of a fellow American and go off in search of the perfect burial spot. Co-Written and directed by Directed by Mark Jarrett, the follows their journey through a Taiwan of beauty, gangsters, helpful families and their own personal demons.
Two of the stars of the film, Billy Harvey (Simon) and Leonora Lim (Nikita) were at SXSW where the film was in contention for the Narrative Feature Competition.
Billy is an actor and musician who won a songwriting award for 'Best Rock Song' with 'Frozen Through.' He met the director while auditioning for Friday Night Lights, the two became friendly and he said, "I'm writing a script, that's probably going to film in Tawain. Would you be interested?" 3 years later, he got an email asking if he wanted to read the script. He had a couple auditions in Austin, then one last time, taped an audition, sent it in and got the part.
Leonora grew  up  in  Cheshire, England and after  graduating from Oxford  University with a Physics Masters, she went to live  in Japan to teach English. After deciding that she wanted a career change, Leonora tried her hand as an actress and quickly got the role in Oyster. And now, she is on fire. Soon after wrapping the film, she went back to England and wrote, directed and starred in the feature film, East, which was awarded "Best Feature Film" at the UK Film Festival.
In the interview, they talk about:
Shooting on location in Taiwan
The quick shooting process
Their burgeoning careers
Check out the audio above!