Mark Boone Junior and Dayton Callie were at Comic-Con to talk about the upcoming season of Sons of Anarchy. Honestly, do they really need to drum up publicity? The new season premieres on September 10th on FX and from what I'm hearing, people cannot wait for it's return. Myself included!
Guided by Kurt Sutter, the show is pretty damn perfect and the cast is just amazing, including Mark Boone Junior and Dayton Callie.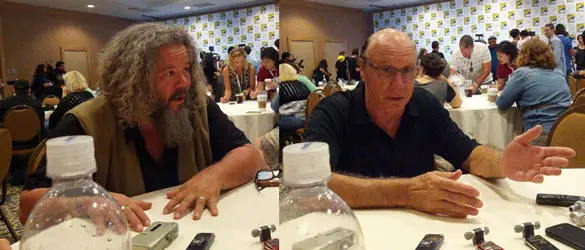 In this first video, Mark Boone Junior talks about the upcoming season, his character, upcoming films and more.
I was only able to get about 2 minutes of video with Dayton Callie. The battery on my camera was running out of juice. But, in this quick interview, he talks about watch him get harassed by Tommy Flanagan and evade questions about Season 6.