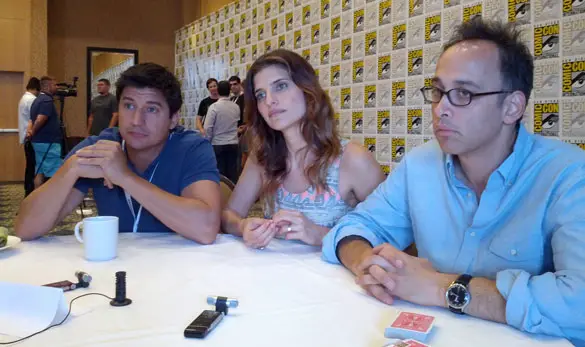 Season 5 of Adult Swim's Childrens Hospital, or "the big nickel" as star Ken Marino calls it is upon us and I can't wait.
One of the funniest shows on TV is only going to get better as we see the Doctors and staff pull up stakes and head for Osaka, Japan after a major termite infestation hits their home hospital in Brazil.
At Comic-Con, I talked to stars Marino, Lake Bell and Executive Producer (and occasional actor) David Wain about the upcoming season, getting an Emmy nomination and how much they love working together.
Other highlights include:
Working with Adult Swim and why they leave them alone creatively
David Wain says that he likes to think they put as much effort into their 15 minute shows as a 1-hour drama puts into each episode.
It takes 2 days to film an episode.
Their dream guest stars.
They don't improv… except for "100% of the show", according to Ken.
They gush over how awesome Henry Winkler is (it's true, he is!)
The difference between pancakes, hotcakes and hotcakes.
Childrens Hospital returns July 25th at midnight on Adult Swim.
Check it out!