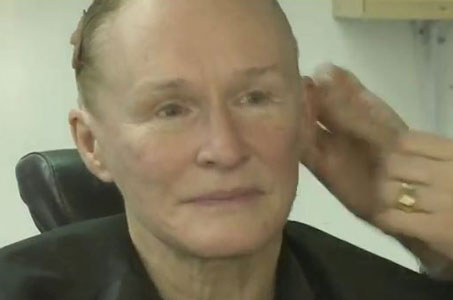 As of this morning, Glenn Close is now a 6-time  Academy Award nominee.
She received her latest nomination for her work in Albert Nobbs, the gender-bending film about a 19th century Irish woman who poses as a man in order to work as a butler at an Dublin hotel for the upper class. Nobbs maintains her elaborate ruse over the course of two decades, but finds her dedication her work challenged by the unexpected arrival of a painter who turns out to understand Albert better than anyone she could have imagined.
In this featurette, you can see how a team of makeup and hair artists transformed Close into Albert Nobbs.
The film goes wide on January 27th.
Check it out below!